Sunak Tax Raid Criticized by Predecessor Who Slashed U.K. Corporate Rate
(Bloomberg) -- U.K. Chancellor Rishi Sunak's plan to increase taxes on corporate profits risks sending a damaging signal to the rest of the world, according to one of his recent predecessors.
George Osborne, who slashed the main rate of corporation tax to the lowest in the Group of Seven when he was finance minister between 2010 and 2016, said higher levies on businesses could deter the international investors needed to aid the recovery.
"You're just sending a message around the world that Britain is not a particularly enterprising or pro-business place at the very moment when you want to be encouraging that in a recovery," Osborne said during an Institute for Government event on taxation Tuesday.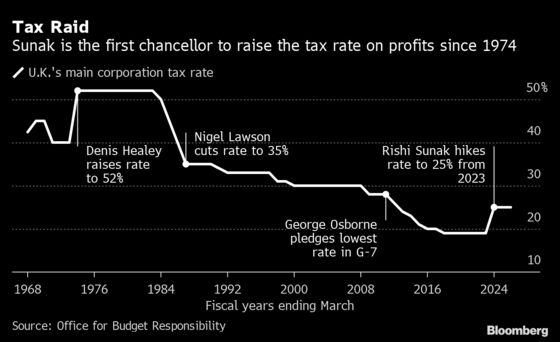 Sunak's announcement that he intends to raise the main rate of corporation tax to 25% in 2023, from 19%, was the centerpiece of a budget last week that sought to plug the vast hole in the public finances left by the coronavirus pandemic.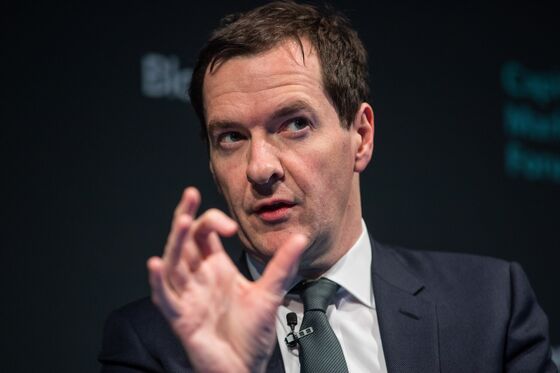 The increase, which will be the first since 1974 if implemented, was attacked by many of Sunak's fellow Conservatives who said it undermined their reputation as the party of business.
Osborne, who was the Tory chancellor in David Cameron's government, made a point of repeatedly cutting corporation tax to show his pro-business credentials. The rate fell from 28% in 2010 to 20% during his tenure at the Treasury, and he had wanted to cut it 15%. It has been at 19% since 2017.
"The idea that you can increase Britain's business tax to 25% and there will be no consequence is a mistake," said Osborne, who increased VAT and cut welfare spending to tackle the deficit in the aftermath of the financial crisis. "Taxes have consequences, and we will wait to see, if this tax increase does indeed go ahead, what impact it will have."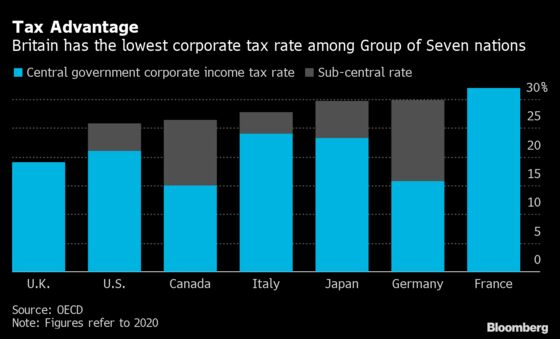 Osborne was joined by two other former chancellors, Conservative Norman Lamont and the Labour Party's Alistair Darling.
Lamont, whose 1993 budget raised more revenue than Sunak did last week, said the current finance minister is likely to have to increase taxes again if he wants to balance day-to-day spending and revenue.
"When you were saying my tax increases were still the largest, I think I won't have that distinction probably in a few years," he said. Sunak will have to raise more revenue "and I can't really see how that can be avoided."