Suicide Rates for U.S. Teens and Young Adults on the Rise
(Bloomberg) -- Suicides surpassed homicides for U.S. teens and young adults around 2010 and the gap continues to grow, according to a government report released today.
In 2017, suicide was the second leading cause of death, behind accidents, for all young age groups -- 10–14, 15–19, and 20–24 --reaching a record high in 2017, according to the Center for Disease Control. From 2007 to 2017, the suicide rate among people between 10 and 24 increased by 56% -- a 7% annual pace.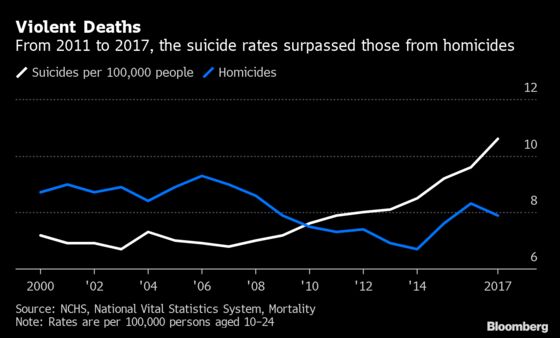 Harvard University's Oren Miron, a bioinformatics specialist, noted that increases in social media use, anxiety, depression and self-inflicted injuries may be contributing to the increase in youth suicides in a Journal of the American Medical Association paper last summer.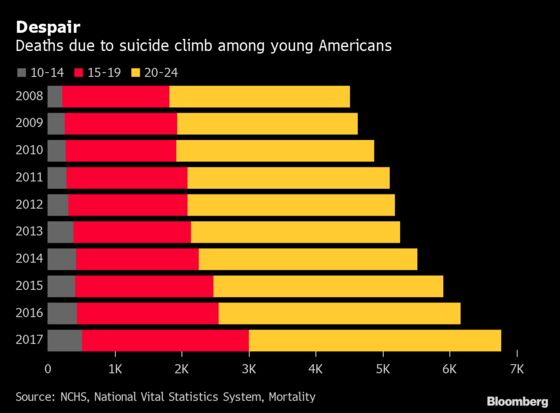 Suicide rates surpassed homicide rates for each young age group around the start of the decade.