Sudanese President to Travel to Qatar as Protests Persist
(Bloomberg) -- Sudan's President Omar al-Bashir plans to travel to Qatar on Tuesday to meet the nation's Emir, Tamim bin Hamad Al Thani, even as protests over living costs continue at home.
"The two leaders will discuss the Doha peace agreement for Darfur region and other bilateral, regional and international issues," the north African nation's presidency said in a statement on Monday.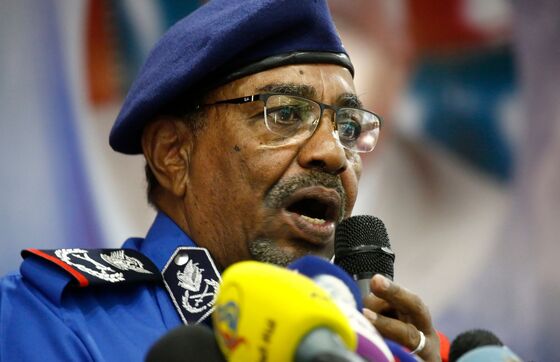 The Sudanese Communist Party, an opposition group, said Monday 47 people died after a month of protests triggered by outrage over the cost of living, posing one of the greatest challenges to al-Bashir since he took power in a 1989 Islamist-backed coup. Demonstrations have roiled towns and cities across Africa's third-biggest country since about Dec. 19.
Sudan's central bank governor Mohamed Khair al-Zubair said this month that the country was seeking funding from abroad. The United Arab Emirates is giving Sudan $300 million in financing and about 1.12 million tons of fuel, a local newspaper said Jan. 18.