Studies Portray China Virus as 'Insidious' and Similar to SARS
(Bloomberg) -- The first clinical data published on the lethal SARS-like virus spreading across China suggest it has a stealthy quality in its early stages that may allow it to evade detection.
Two studies published Friday in the Lancet depict "a disease with a 3-6 day incubation period and insidious onset" with fever, cough and muscle pain, David Heymann, an infectious disease specialist at the London School of Hygiene & Tropical Medicine, wrote in commentary in the scientific journal.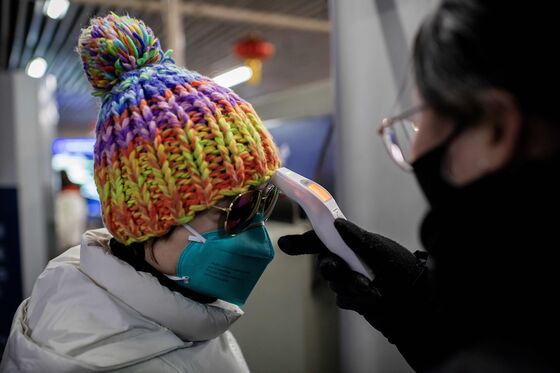 Scientists are scrutinizing early cases of a novel coronavirus from China as health officials race to slow the spread of the pneumonia-like disease, which has infected more than 800 people. While the World Health Organization stopped short of calling the virus a global health emergency, the number of deaths has risen to 26.
Initial data from Wuhan, China, show some similar symptoms between the first 41 cases of the novel coronavirus and severe acute respiratory syndrome, or SARS. About one-third of the patients developed acute respiratory distress syndrome or were admitted to intensive care, and six died, according to the study.
Despite similar symptoms to SARS such as fever and shortness of breath, there are also key differences, including the absence of upper respiratory tract symptoms and intestinal sickness, according to Bin Cao, the lead author from the China-Japan Friendship Hospital and Capital Medical University in China.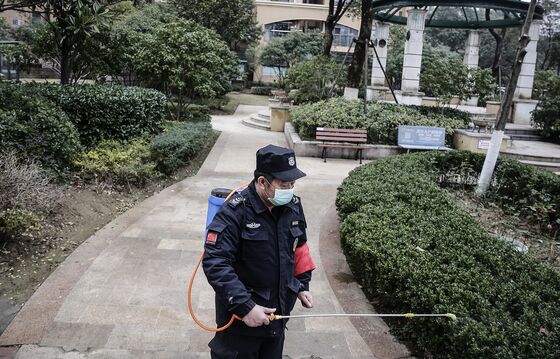 Another study reports person-to-person transmission and inter-city spread of the new coronavirus in six members of the same family in China.
Still, "the means of transmission and the transmissibility cannot be hypothesized" from the available information, Heymann wrote.
The new virus is most closely related to coronaviruses that have been found in Chinese horseshoe bats, according to the report. Other coronaviruses that have jumped to humans, including SARS, have been linked to bats.