Walgreens Names Brewer as CEO in Step for Black Women
(Bloomberg) -- Walgreens Boots Alliance Inc. named Starbucks Corp. operating chief Roz Brewer to run the pharmacy chain, tapping an experienced retail leader who will become the only current Black female CEO in the S&P 500 index.
After bolstering Starbucks' digital sales and improving operations in China and the U.S., Brewer, 58, will be charged with reinvigorating a sprawling pharmacy empire that has struggled to adapt to online competition. Walgreens shares surged 7.9% in late trading Tuesday after the company confirmed Brewer's hiring in a statement.
"She's an extraordinarily well-qualified candidate," said Lorraine Hariton, CEO of Catalyst, which advocates for more women in the CEO job. "This does not have to do with her gender or her race, it has to do with her being highly qualified. She has had the experiences that would put her in a position to lead in a role like this."
Walgreens has been outmaneuvered in the U.S. by competitor CVS Health Corp., which stopped selling cigarettes and more aggressively moved into health-care services. Sales in the U.K., where Walgreens owns the Boots chain, have dropped for the past two years in dollar terms.
Billionaire Stefano Pessina, who orchestrated the merger of Walgreens and Alliance Boots and has been CEO of the combined company since 2015, said in July he planned to hire a new leader and move to the role of executive chairman. Part of Brewer's new role will involve figuring out how to share power with Pessina, who still owns more than 16% of the Deerfield, Illinois-based company.
Brewer's digital expertise made her an ideal candidate to oversee the company's transformation, Pessina said in an interview Tuesday. That and her leadership skills will make up for her lack of experience in the health-care industry, he said.
"We have a lot of people understanding health care in our company, and a chief executive doesn't have to understand everything," Pessina said. "Above all, they must have the leadership to organize people."
Brewer will also be stepping down on Feb. 16 from her role as a board member at Amazon.com Inc., where she has served for almost two years. Amazon not only competes with Walgreens in selling household goods but has begun making inroads in the online pharmacy business in recent years.
"As a member of Amazon's board of directors, Roz Brewer has been hugely valuable because of her customer-obsessed mindset, passion for innovation, and focus on operational excellence," Amazon said in a statement. "We're thrilled to see Roz's talent recognized by Walgreens and wish her success in her new role."
Brewer's departure also roils a leadership team at Starbucks that's already going through some big changes. Just weeks ago, the coffee company announced its top finance officer will retire after a little more than two years in the role. In March, it's also getting a new board chair, as Mellody Hobson replaces Myron Ullman, who's retiring.
Starbucks initially disclosed Brewer's plans to depart at the bottom of a Tuesday statement on quarterly results and said her responsibilities are being distributed to other members of the leadership team. She was on a conference call Tuesday to discuss earnings, detailing plans for the company's drive-thru-only stores.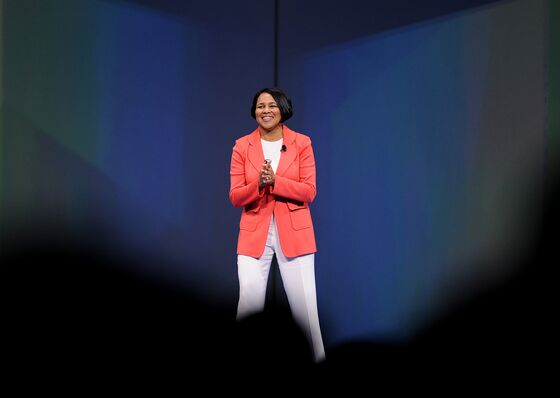 Brewer, a former executive with Walmart Inc., joined Starbucks in 2017 and is among the most prominent Black female executives in corporate America.
Under Brewer's watch, the number of active rewards members in the U.S. reached 21.8 million at the end of 2020, up 15% for the year. In terms of retail growth, China is back to same-store sales expansion and Starbucks said the U.S. will return to positive territory this quarter as it moves past the worst of the pandemic-related shutdowns. The U.S. and China are the company's two largest markets, together making up 61% of its global portfolio.
For Starbucks, Brewer's departure shouldn't lead to any major product changes or impact to the business, according to Edward Jones analyst Brian Yarbrough. He expects the gains Starbucks has made in digital customers to continue to drive business.
"You always hate to see good talent leave, but at least she is moving up to a CEO role," Yarbrough said in an email.
"It is always a little concerning when the COO and CFO leave within a short time of each other," said Yarbrough, who has a buy rating on the stock. "But we believe Starbucks has a deep bench of talent and do not expect much impact on the business moving forward."
Brewer is routinely cited on lists from publications such as Fortune and Forbes as one of the most powerful women in the business world.
As CEO at Walgreens, she'll be joining an exclusive club. About 6% of S&P 500 companies are run by women. There hasn't been a Black female CEO in the index since Ursula Burns left Xerox in 2016.