Standard Life Aberdeen May Send Workers Home Amid Virus Concern
Standard Life Aberdeen Plc may ask employees in its U.K. and U.S. investment teams to work from home within the next week amid growing global concerns about coronavirus.
Many employees in Asia are already doing so after teams were split into home and office workers, Chief Executive Officer Keith Skeoch said on an earnings call with reporters Tuesday. The asset manager's looking to replicate that elsewhere, he said.
"We're looking at rolling it out this week and next week, and we're obviously in close contact with the government and taking advice on that," Skeoch said.
Standard Life Aberdeen joins a long list of firms drawing up contingency plans as the world grapples to contain the spread of coronavirus. The number of cases has surpassed 113,000 globally, with more than 3,900 deaths.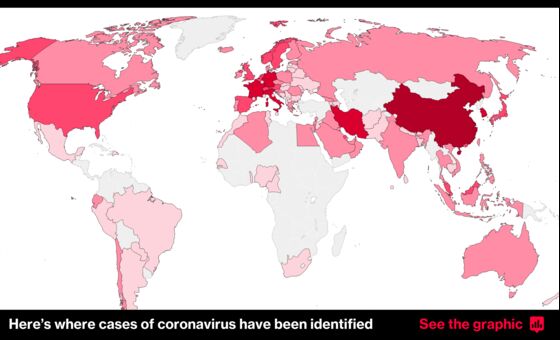 Standard Life Aberdeen has about 1,000 investment professionals globally, according to a company spokesperson. The firm's office locations in the U.K. include London, Edinburgh and Bristol, said Skeoch.