Barclays CEO Staley Expects Staff to Return to Office This Year
(Bloomberg) -- Jes Staley expects his largely homebound bankers to return to their offices this year.
"I look forward to us being able to welcome colleagues back into the office -- that will certainly happen some time this year," the Barclays Plc chief executive officer said on a call with journalists Thursday after the bank reported fourth-quarter results. "I think it will be good to get people working in the same location again."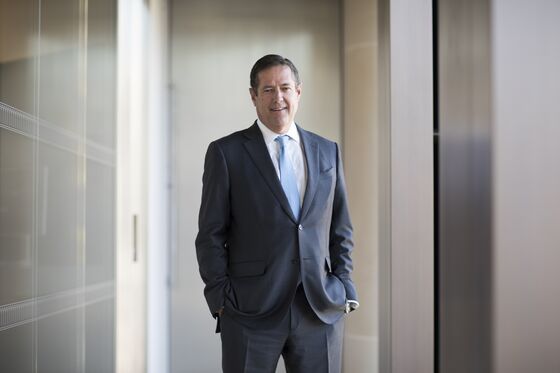 Staley has previously said that about three quarters of the bank's 80,000 staff are currently working from home. His comments align him with counterparts including JPMorgan Chase & Co.'s Jamie Dimon, who has said that working remotely for too long could decrease productivity.
Staley was also bullish on London's prospects as a financial hub after Brexit and downplayed the impact of bankers and traders moving to the European Union.
"I don't think you've had an exodus that should make people stand up and say, 'Oh my God does London have a problem,'" he said. "London has got some tremendous assets and I don't think it's in anybody's interest to shrink the second-largest capital market in the world. So I think London will be fine."