Stablecoins Key Part of CFPB Probe Into Big Tech, Chopra Says
(Bloomberg) -- Stablecoins pose rising risks to the financial system as more technology and payments companies embrace digital currencies, according to the director of the Consumer Financial Protection Bureau. 
Rohit Chopra, in his first appearance before Congress since taking the helm of the CFPB, said the bureau will analyze and collect data about how companies like Facebook Inc., plan to use tokens, part of a wider probe into how technology giants harvest, use and market consumer data.  
"Stablecoins are right now primarily used for speculative purposes," Chopra said during a House Financial Services Committee hearing Wednesday. "But one could imagine that if it starts riding the rails of some of the large networks or big tech companies it could scale very, very quickly."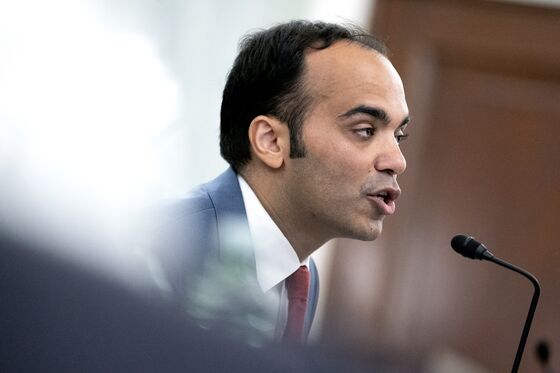 Regulators are alarmed by the rapid growth of stablecoins, a $131 billion market that's crucial to the crypto industry. One of the things officials fear most is a sudden, unregulated surge in public adoption of coins, a possible scenario if a technology company issues a token or as more traditional payment firms make it easier for consumers to use digital currencies. 
Facebook has previously proposed plans to back a future token -- currently known as Diem -- but it hasn't yet come to pass. Earlier this month, Mastercard Inc. inked a deal with the crypto firm Bakkt to make it easier for consumers to spend the cryptocurrency rewards they earn at the millions of retailers on the firm's network.
Chopra also said that the CFPB is one of several agencies talking about the systemic risks that stablecoins pose. A group of officials, part of the President's Working Group on Financial Markets, is expected to publish a report as soon as this week laying out their recommendations for regulating tokens.