Sri Lanka Seeks to Reassure Investors With Sprawling Forex Plan
(Bloomberg) -- Sri Lanka aims to bolster its currency reserves and finances through a sprawling plan that includes boosting export earnings repatriation and tax reforms, as well as outside funding, currency swaps and possibly repurchasing or renegotiating debt, its central bank chief said Friday.
Ajith Nivard Cabraal, the Central Bank of Sri Lanka's newly appointed governor, said the country aims to provide "clarity and certainty" to investors concerned over its ability to service debt and pay for imports as he unveiled a six-month "road map" to economic stability.
"We are unfolding the first step in a long journey which we believe is a very important one for our country," Cabraal said.
The road map is aimed at addressing renewed doubts about Sri Lanka's ability to service its debt as the country's foreign exchange reserves dwindle. Efforts to shore up the pile through foreign investment haven't yet succeeded, while earnings from sectors such as tourism -- which until recently accounted for 5% of the economy -- remain crimped because of the pandemic.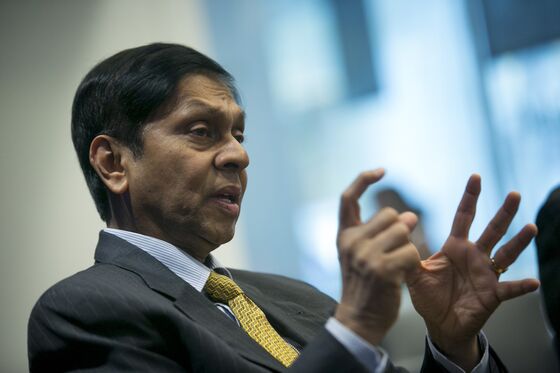 The yield on Sri Lanka's dollar bonds due 2024 was little changed at 28.5% after the speech.
The six-month plan is focused on foreign exchange challenges and debt service concerns, aims to boost revenue inflows from exports and normalize tourism cash flow, and expects an increase in foreign direct investment, according to Cabraal.
Among the steps announced Friday is possibly repurchasing government bonds maturing in January and July or renegotiating repayment dates, as well as mandating exporters convert accumulated U.S. dollars proceeds into rupees. 
Cabraal's "to do" list also included raising $100 million through implementing a tax amnesty, rebasing gross domestic product "to reflect the true size of the economy,"  increasing exports to above $1 billion per month, arranging $1 billion in the "short-term" and $500 million in the next three months from government-to-government financing.
He also said the government is negotiating short-term and long-term currency swaps as "additional buffers."
Some of the earlier emergency measures to conserve dollars included a drive against hoarding of food stocks, curbs on imports, capital controls and a hike in interest rates. The reserves now offer less than the minimum desired three-months of import cover.
Sri Lanka's dollar-denominated bonds posted a 4% drop in September, the biggest loss since June, according to a JPMorgan Chase & Co. Index. That's a reversal from the 2.2% gain in August after the South Asian nation repaid a $1 billion bond in late July.
The country has so far resisted turning to the International Monetary Fund for help, after the lender abruptly ended a loan program last year. 
Cabraal said Friday that the government has reserves of about $5 billion, which includes a $1.5 billion currency swap agreement with China. The country aims for reserves that cover four months of imports by March, he said, and that it sees gross domestic product growing 5% in 2021 and 6.5% in the first quarter of 2022.