Squarespace Founder Nabs $2.1 Billion Fortune at 39 With Listing
(Bloomberg) -- Anthony Casalena founded web-hosting company Squarespace Inc. from his dorm room at the University of Maryland.
Eighteen years later, the business has made Casalena, 39, a billionaire twice over. His stake in the company, which helps businesses and individuals build and manage websites, is valued at $2.1 billion after the New York-based firm went public Wednesday in a direct listing.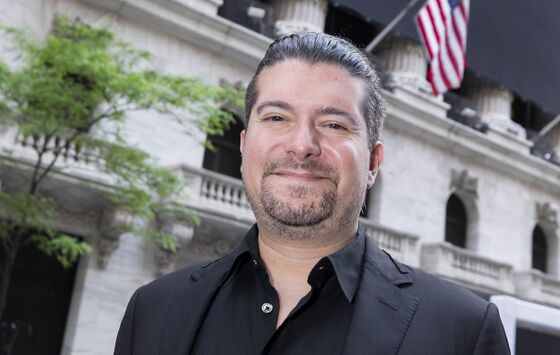 Squarespace received a boost from the pandemic as small businesses rushed to build a presence online to reach home-bound customers. Its revenue jumped to $621 million last year, up 28% from 2019, filings show.
"These are trends we've been seeing in the market for years and years and years, and the pandemic has just helped accelerate people's attention as they've been forced to adapt to being online, transacting with their customers in multiple ways," Casalena said in an interview Wednesday with Bloomberg Television.
Casalena became fascinated with the internet at a young age. Growing up in rural Maryland, the web offered a portal to the broader world "beyond anything I could ever imagine," he said in a letter included in the company's prospectus. He started tinkering with the idea for the business after frustrating experiences trying to build a website while studying computer science in college. For the company's first three years, Casalena was the sole engineer, designer and support rep.
Even with the leap in revenue, Squarespace's 2020 net income fell 47% from the year before to $30.6 million, which the company attributed to increased marketing costs.
Casalena, who is chief executive officer, will maintain 68% voting control due to a dual-class share structure that has him owning more than three-quarters of the Class B stock, which carry 10 times the voting rights of the Class A shares.
The company's other largest shareholders are venture capital firms Accel, General Atlantic and Index Ventures.