Sparse Crowds Signal City of London's Lackluster Office Return
(Bloomberg) -- More than 15 months after the last normal commute, the City of London can officially get back to the office today. But has it?
To try to measure any changes our photographers documented some of the City's pivotal locations a week ago, and then returned to the same locations this morning to see what, if anything, had shifted.
Cheerleaders for the office, look away now. From London Bridge to King's Cross, the crowds remain stubbornly low. Queues for takeaway coffees -- that staple of the morning rush -- were brief. Watling Street, a popular thoroughfare lined with shops and casual eateries, saw little extra custom at lunchtime. 
Such reluctance to return is understandable. Even as the government lifts restrictions, cases are surging, disrupting workplaces across the U.K. with hundreds of thousands of people being advised to self-isolate, including Prime Minister Boris Johnson.

Stellantis NV will operate one fewer shift at its Vauxhall van plant in Luton, England, this week to protect its more than 1,500 workers. A Transport for London spokesman said the London underground service was continuing to have issues due to staff shortages. Pimlico station was closed all morning while there are delays on the Central and Metropolitan lines due to a lack of staff.

The immediate operational impact is less severe on finance firms given how much white-collar work can be done remotely. But that is also dampening appetite for a return to the office. Some 40% of British workers said that a strict return to pre-pandemic office norms would hinder their performance, according to a nationally representative survey of 2,069 people conducted by Theta Global Advisors.
Monday's return to the City of London was certainly lackluster. See if you can spot the difference between today and last week: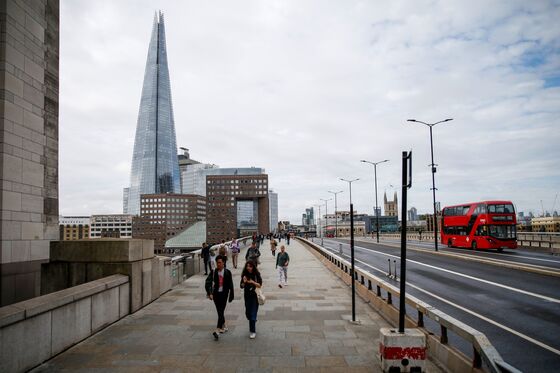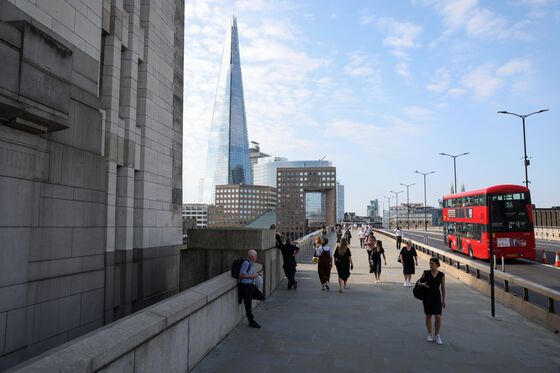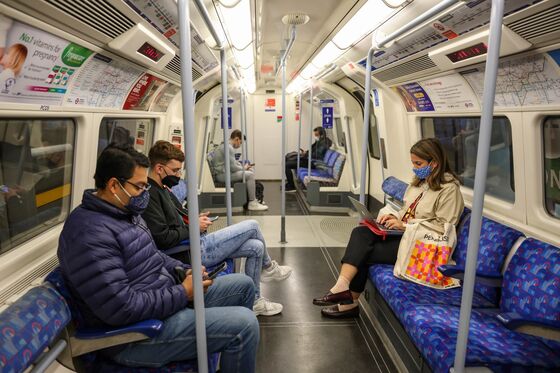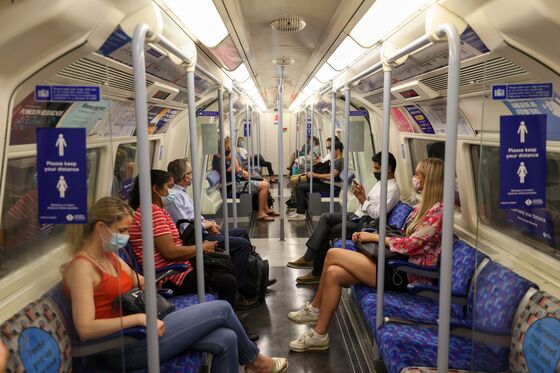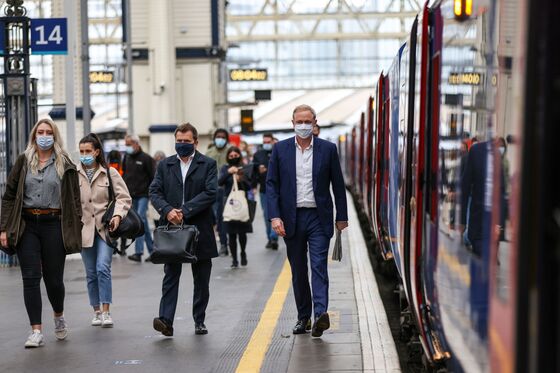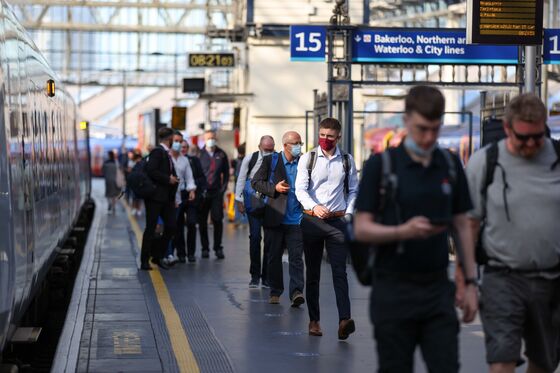 Waterloo Underground Station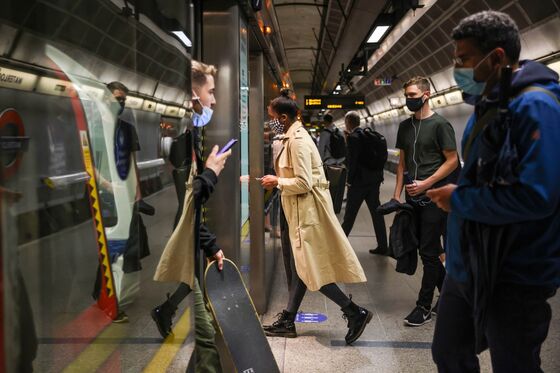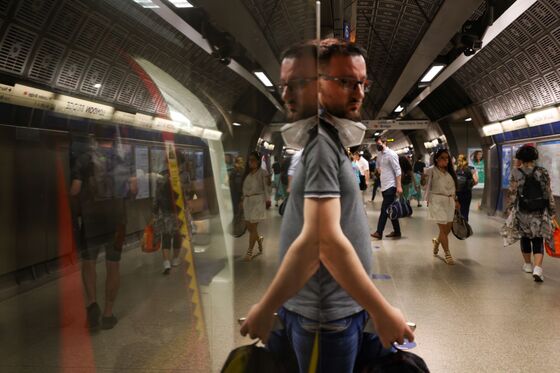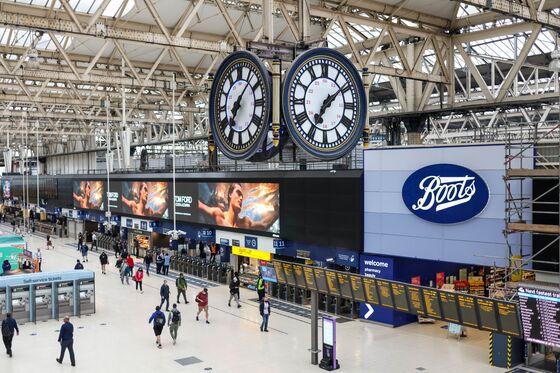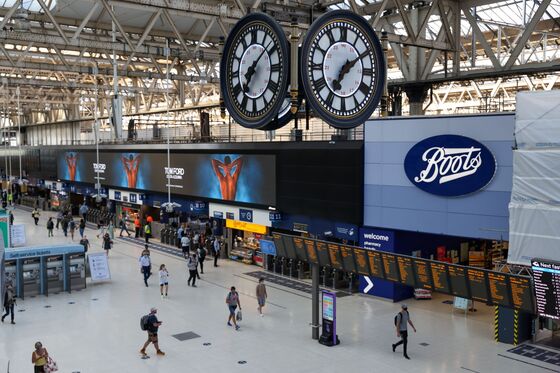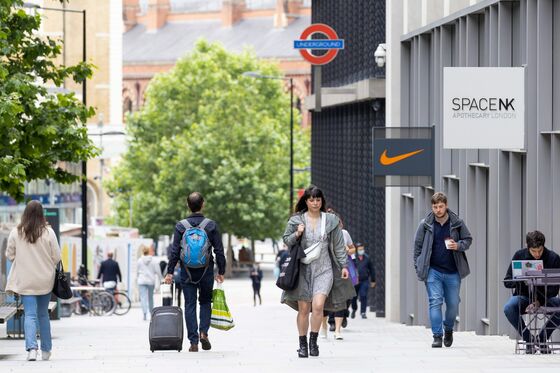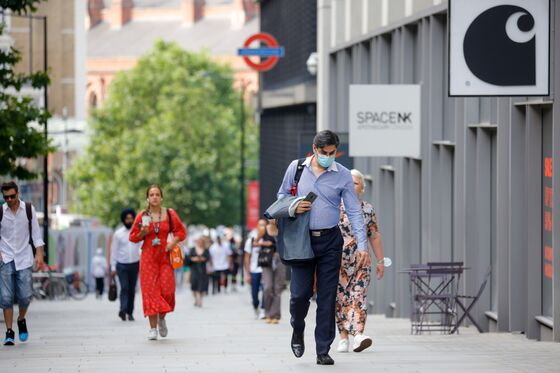 Google Offices in King's Cross