Spain's Socialist Cabinet Has Four Millionaires
(Bloomberg) -- The new Socialist government has four millionaires in its ranks, led by Foreign Minister Josep Borrell, filings published on Saturday show.
Borrell, 71, declared wealth of 2.77 million euros ($3.21 million) and Maria Isabel Celaa, 69, the education minister and government spokeswoman, reported wealth of 1.63 million euros, according to disclosures published in the government gazette. Pedro Duque, 55, a former astronaut who is science minister, has 1.52 million euros and Jose Guirao, the culture and sports minister, has 1.07 million euros.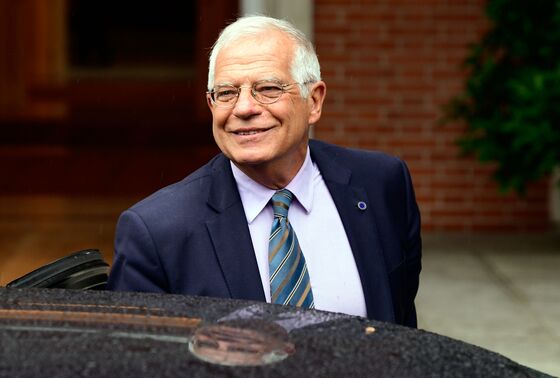 The new administration led by Prime Minister Pedro Sanchez published information on the wealth of more than 1,000 senior officials as part of a drive to increase government transparency. Sanchez took power in June after winning a confidence vote in parliament that toppled Rajoy following a court ruling that gave stiff sentences to former officials from his People's Party caught up in a corruption scandal.
Some members of Sanchez's cabinet have come under pressure to explain their own financial affairs, with Duque forced to explain this week why he put the ownership of two homes in the name of a company. Former Culture Minister Maxim Huerta resigned in June following reports he'd been sanctioned for tax fraud.
The disclosures of wealth of public officials include those who took office in the past four years and where applicable cover property and financial holdings among other assets as declared. They show Sanchez, 46, with wealth of 343,000 euros and liabilities of 192,000 euros. Rajoy, 63, was also a millionaire with 1.54 million euros.