Africa's Last Ruling King Set to Meet Envoys as Riots Spread
South African President Cyril Ramaphosa dispatched special envoys to Eswatini for talks with Africa's last absolute monarchy, which temporarily blocked access to Facebook this week as pro-democracy protests intensified.
Five officials will travel to Eswatini for talks with King Mswati III, said Ramaphosa, who is also the current chairman of the Southern African Development Community's committee for politics and security.
Africa's largest wireless carrier, MTN Group Ltd., along with other operators, was ordered to cut access to social media platform Facebook on Thursday, the company said in a statement. The service was later restored, the U.S. tech giant said hours after a spokeswoman confirmed that Facebook services were "among those affected by the limitations imposed in Eswatini."
Earlier this week, Eswatini shut schools indefinitely as the anti-monarchy riots intensified. The unrest comes four months after security forces cracked down on similar demonstrations in the kingdom.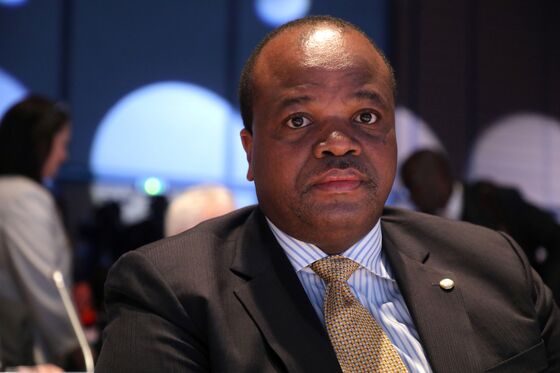 The protests have escalated in recent weeks with pupils and public-transport workers joining the calls for change. Mswati, 53, who's ruled the South African neighbor of 1.2 million people for more than 35 years, has dismissed the demands, while rights groups have accused his security forces of abuses, including killings and beatings.
"Closing schools and shutting down the internet are arbitrary acts that are in clear contravention of human rights," Deprose Muchena, Amnesty International's director for east and southern Africa, said in a statement earlier this week. "Authorities must urgently open dialog with protesters and stop crushing dissent."
Known as Swaziland until 2018, the landlocked country produces sugar and concentrates for beverages like Coca-Cola. It's also the last African nation that recognizes Taiwan as independent.
The king chooses the prime minister and his cabinet, and has the power to nominate almost one-third of the members of parliament. He appoints the director of public prosecutions, is commander-in-chief of the military and police, and is immune from being criminally charged or paying taxes.