South Africa to Set Up Graft-Probe Unit, President Says
(Bloomberg) -- South Africa will establish a unit in its prosecutions office to investigate serious corruption focusing on evidence that's emerging from inquiries into state graft during the rule of Jacob Zuma, President Cyril Ramaphosa said.
The new unit will report to the National Director of Public Prosecutions, Ramaphosa told lawmakers Thursday. In 2009, the ruling African National Congress disbanded the Scorpions, a crime-fighting unit that reported to the National Prosecuting Authority -- not the police -- and investigated corruption charges against former Zuma. Those charges were dropped in 2009 but were reinstated last year when Ramaphosa replaced Zuma.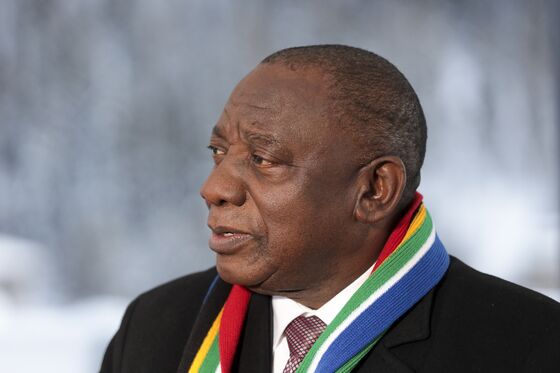 While investigations into state corruption under Zuma's tenure grip the nation and have implicated government officials and business people in graft involving billions of rand, the prosecuting authority has yet to act on most of this. The arrests on Wednesday of seven people including officials from services company Bosasa and former prisons department commissioners are among the first.
A business-confidence indicator released this week showed companies are frustrated by slow action against people linked to alleged graft, and a failure to take decisive action in dealing with corruption and maladministration are weighing on sentiment.
The revelations emerging from these inquiries "are deeply disturbing, for they reveal a breadth and depth of criminal wrongdoing that challenges the very foundation of our democratic state," Ramaphosa said. "Where there is a basis to prosecute, prosecutions must follow swiftly and stolen public funds must be recovered urgently."