South Africa Finance Minister Nene Offers to Resign, BD Says
(Bloomberg) -- South African Finance Minister Nhlanhla Nene asked President Cyril Ramaphosa to accept his resignation and the South African leader will now decide his fate, Business Day reported, without citing anyone.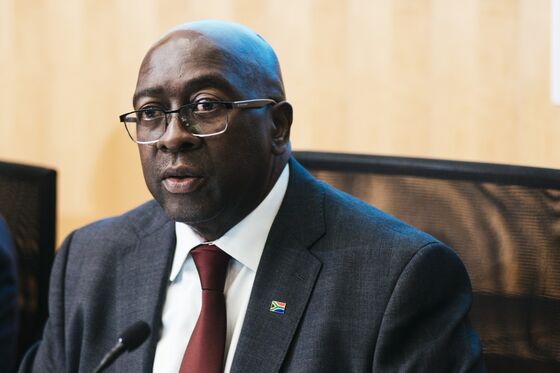 The request came after political parties rejected his apology for previously undisclosed meetings with members of the Gupta family during past tenures as deputy minister and minister of finance from 2010 to 2014, the Johannesburg-based newspaper said Monday.
The Guptas are friends of former President Jacob Zuma. Some of its members conducted business with his son Duduzane and are implicated in a corruption scandal where allegations have been made that they used their influence to have ministers appointed by Zuma. They have all denied wrongdoing.
Factions within the ruling African National Congress have been discussing potential replacements that they could suggest to Ramaphosa, three senior party officials said, asking not to be identified because the information hasn't been made public.
Jabulani Sikhakhane, Nene's spokesman, referred queries to the president's office, he said by phone. Khusela Diko, Ramaphosa's spokeswoman, declined to comment when contacted by phone.