South Africa Deputy President in South Sudan to Talk Peace Plans
(Bloomberg) -- South African Deputy President David Mabuza is in South Sudan for meetings with President Salva Kiir in a bid to strengthen the enactment of a deal to end the five-year civil war.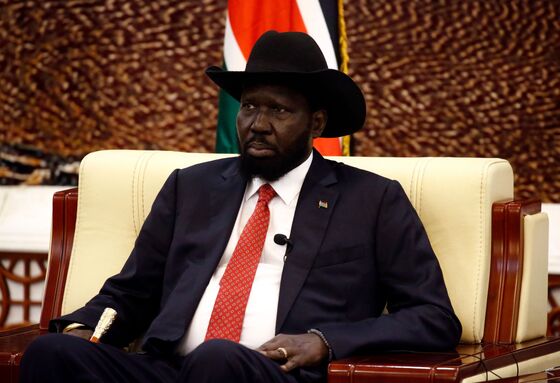 "During this visit, the deputy president will also engage with the leadership of political formations in South Sudan, the members of the diplomatic corps and other institutions created to monitor the implementation of the peace agreement," Mabuza's office said Sunday in an emailed statement. Mabuza is a special envoy to South Sudan.
Kiir and South Sudan's main rebel leader, Riek Machar, agreed to end hostilities at the end of June and signed a final deal in September to share power in a transitional government. The United Nations says mistrust between the warring sides remains high.
Both sides have been accused of atrocities in the conflict that began in December 2013. A report by the London School of Hygiene & Tropical Medicine last month said there may have been almost 400,000 "excess deaths" due to the war.