Singapore Suspends Large Events, Steps Up Social Distancing
Singapore will prohibit events and gatherings of 250 or more people as it steps up measures to slow the spread of the coronavirus.
The government said there were 40 new virus cases as of 12 p.m. on Friday, taking the total to 385. Thirty of the new infections were imported and the majority of these were Singapore residents returning home, it said.
The move to ban large gatherings is an expansion of the previous requirement for ticketed sports, cultural and entertainment events to be limited to less than 250 people, the Ministry of Health said in a statement. The ministry also urged employers to make it easy for staff to work from home, and said it would extend the suspension of some activities for seniors by another 14 days until April 7.
"We are not seeing any evidence of widespread community transmission within Singapore yet at this stage because most of the increase comes from imported cases," National Development Minister Lawrence Wong, who co-chairs a ministerial task force to tackle the virus, said at a briefing Friday. But "we want to be proactive in putting in place very stringent safe-distancing measures early," he said.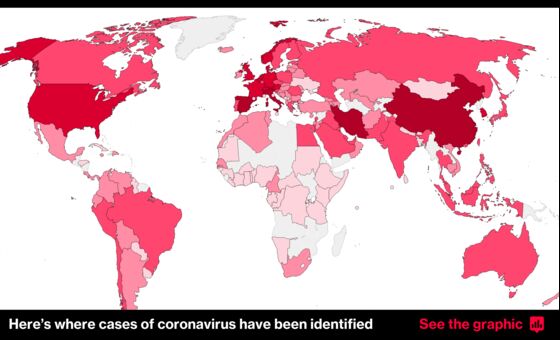 While Singapore was initially successful in limiting the spread of the coronavirus there has been a spike in recent days. Most of these cases are people returning from overseas.
Operators who don't comply with the requirement to suspend large gatherings can be prosecuted under the Infectious Diseases Act and anyone convicted for a first offence could be fined as much as S$10,000 and jailed for as long as six months.
Singapore is still in discussions with neighboring Malaysia on workers, food and commercial supplies, Wong said. Malaysian workers stranded in Singapore have been accommodated, and food supplies from the country haven't been affected, he said.