Sinclair Ends Boris Epshteyn's Controversial Political Segments
(Bloomberg) -- Sinclair Broadcast Group Inc. is discontinuing its political commentary segments with Boris Epshteyn, a former aide to President Donald Trump whose controversial views were broadcast by the company's local TV stations nationwide.
Sinclair is also ending political commentary segments with Ameshia Cross, who provided a liberal counter to Epshteyn's conservative opinions. Both segments will end on Friday, and Sinclair plans to replace the airtime with local news.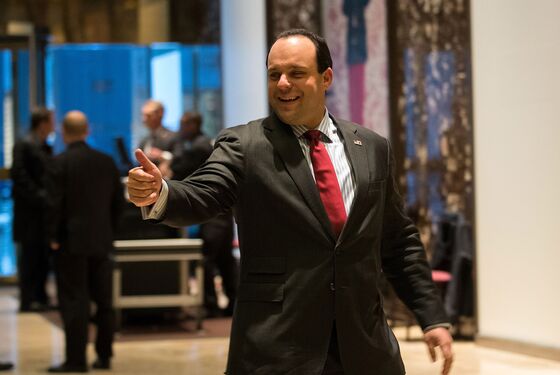 Epshteyn's segments, called "Bottom Line With Boris," were known as "must-runs," meaning Sinclair's TV stations were obligated to broadcast them. Sinclair, which owns about 200 local stations nationwide, hired Epshteyn in 2017, saying he would "provide additional political content that goes beyond the podium to provide a true point of difference."
Some of Epshteyn's segments were widely criticized. In 2018, he described migrants on the U.S. border as an "attempted invasion," sparking a backlash that prompted Sinclair to tweet that his opinions "do not reflect the views" of the company. In October of this year, he said that "the liberal obsession with supporting illegal immigration is having extremely scary consequences." Cross responded to his segment in a tweet, calling it "racist propaganda."
Epshteyn will move to a "sales-focused role" at Sinclair, NBC News reported, citing a person familiar with the situation.