Selling a Stockholm Apartment Takes Almost Double the Time Now
(Bloomberg) -- Selling an apartment in Stockholm is getting trickier.
That's because buyers now have ample supply to choose from as sellers once again flooded the market as prices stabilized after the worst selloff in a decade late last year.
Last month, it took an average 50 days to sell an apartment in Stockholm, up from 29 days in August last year, according to data from property-listings website Booli and state-owned mortgage lender SBAB. In all of Sweden, the average time rose to 46 days from 31.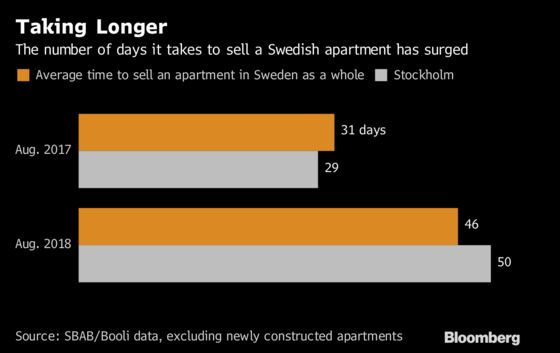 "A property market with small supply and strong demand has short processing times as there is quickly a scramble for the homes that are put up for sale on the market," SBAB said. "But in the autumn of 2018, the situation is different."
Swedish Housing Prices Climb in August as Market Stabilizes
Home prices have slowly started to recover after slumping almost 8 percent in the three months through December last year. Back then, a surge in construction flooded the market with properties at the same time as households grew more pessimistic that prices would continue to rise.
Supply has surged in recent months, which could spell renewed trouble ahead.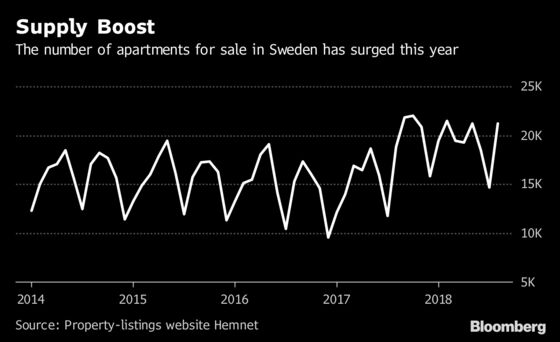 But households are more upbeat on the market, which may help limit the stress that comes with a rise in supply. SEB AB's housing price-indicator has risen for three consecutive months to reach its highest level since October.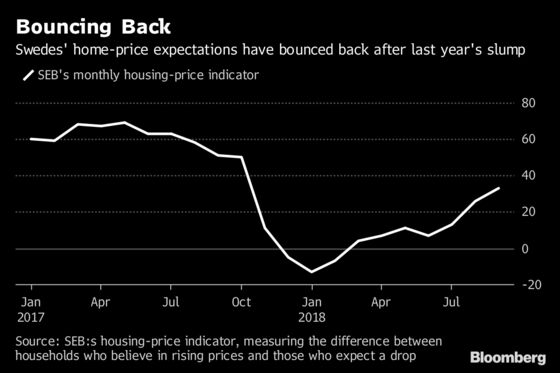 According to SBAB, the large supply means buyers can spread out their interest on several homes before making a decision. The uncertainty about the future price development also plays a role, it said.
"It's good that it takes longer today to sell an apartment, even if some sellers can feel stressed about it," Claudia Wormann, an economist at SBAB, said in the statement. "One could strongly question why the biggest economic decision in someone's life should be made within just a few days."