Rick Scott Says Nelson Has Conceded in Florida Senate Race
(Bloomberg) -- Republican Rick Scott said in a statement that Democratic Senator Bill Nelson had conceded in the the Florida Senate race.
"I thanked him for his years of public service," said Scott, who is currently Florida's governor.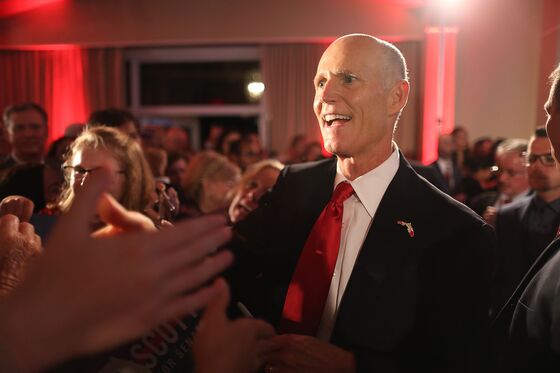 Scott held onto his narrow lead after two rounds of reviewing ballots cast on Election Day, according to official results released Sunday.
Nelson is due to make a public statement at 3 p.m. local time.