Schools Closed, Supermarkets Swamped as Canada Hunkers Down
(Bloomberg) -- Concerts and sports competitions are being canceled, schools closed and people are rushing to supermarkets across Canada as government officials announced new measures to slow down the coronavirus outbreak.
Ontario, the largest province, closed all public schools through April 5 and Quebec followed suit with a two-week shutdown. Travelers returning from abroad in provinces including Alberta, British Columbia and Quebec were urged to self-isolate for 14 days. Event organizers took to social media to announce last-minute cancellations to follow guidelines against gatherings of 250 people or more.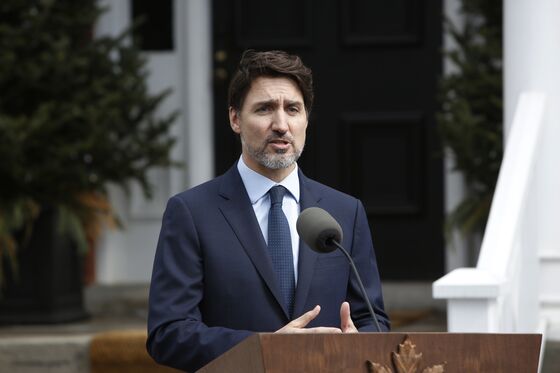 In the country's capital, lawmakers on Friday suspended Parliament until April 20 and postponed the budget. Prime Minister Justin Trudeau, appearing outside the residence where he is quarantined because his wife tested positive for coronavirus, said his government would bring out a "significant" stimulus package soon.
Quebec Premier Francois Legault called on Quebeckers to show solidarity and employers to be understanding as he announced that daycares, schools and universities would close on Monday.
"I want to tell all parents that I understand that today's announcement will have considerable impacts, bring disturbances and big headaches," he said in a press conference Friday. "But it's a measure we must take" to slow down the virus, he said.
With at least 152 verified cases in the country of about 38 million people, policy makers are hoping to slow the contagion and make it more manageable for an already strained public health system. As a sense of emergency sank in, people flocked to supermarkets, snatching toilet paper and other staples to prepare for a potential quarantine.
Many grocers across the country looked like a Loblaw Cos. store in Toronto, where shelves were stripped of toilet paper, cleaning products, and anti-bacterial soap on Friday morning. Queues to the register snaked around aisles packed with shoppers trying to manoeuvre carts overloaded with diapers, water and canned goods. Many were wearing gloves or carrying disinfectant wipes.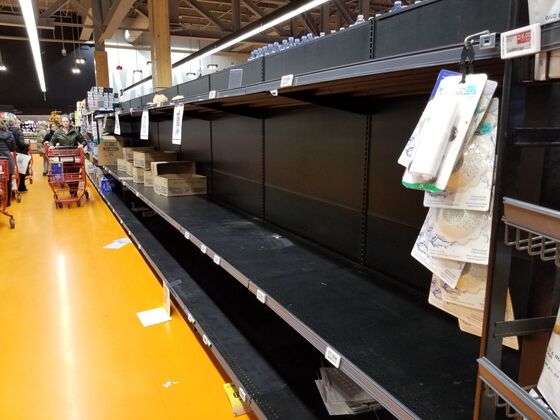 "I'm really concerned. It's just the whole city coming to a standstill," said hair stylist Claire Bau, who had trouble finding dry beans and pasta and had made sure her elderly parents are stocked up for a month.
New guidelines on self-quarantines and public gatherings extend the responsibility of containing the virus to the whole population.
"We know that this is a voluntary measure, but it is our expectation that people will follow this direction as part of their civic duty," British Columbia Health Minister Adrian Dix and health officer Bonnie Henry said in a statement about the self-quarantine demand for returning travelers.
Quebec took it a step further by making the self-quarantine mandatory for government workers and employees in health and education, including those in the private sector. It also promised support for cash-strapped companies hit by a loss of business.
For event organizers, the announcements meant dozens of conferences, competitions and shows that were months in the making had to be scrapped.
That included a World Cup cross-country ski event in Quebec City, 11 concerts by The Montreal Symphony Orchestra, the Toronto Home trade show and plays at Vancouver Civic Theatres.