Scaramucci's SkyBridge Adds Joseph Grano as Senior Adviser
(Bloomberg) -- Joseph Grano Jr., the former CEO of Centurion Holdings LLC, has joined Anthony Scaramucci's SkyBridge Capital as a senior adviser.
Grano will provide counsel on the strategic direction of the firm with emphasis on product development and strategic acquisitions, the firm said in a statement.
In addition to more than three decades of experience in securities and financial services, Grano served for as chairman of President George W. Bush's Homeland Security Advisory Council from 2002 to 2005.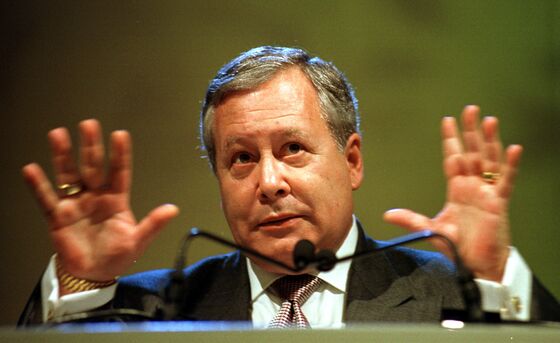 Grano started his career at Merrill Lynch and went on to become president of UBS Paine Webber, and then CEO of its holding company, UBS Financial Services. He left in 2004 to launch Centurion Holdings.
Grano also serves on the boards of Virtu Financial and Aevi Genomic Medicine Inc.