Saville Painting Sets Auction Record for a Living Female Artist
(Bloomberg) -- Jenny Saville became the top living female artist at auction on Friday when her self-portrait, "Propped," fetched 9.5 million pounds ($12.4 million) at Sotheby's in London.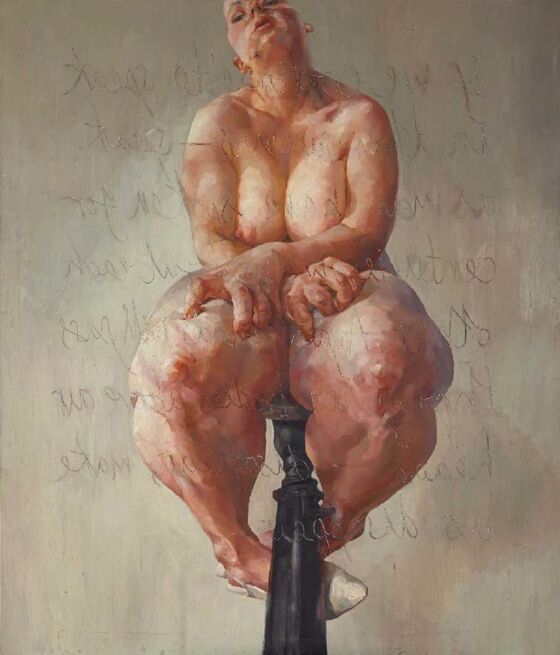 The 7-foot-tall painting depicts a fleshy nude, perched on a stool and gazing in the mirror, scribbled with text. Completed in 1992, the work brought the U.K. artist international acclaim after it appeared on the front cover of the Times Saturday Review later that year. It was purchased by advertising mogul Charles Saatchi.
The work, estimated by Sotheby's at 3 million pounds to 4 million pounds, was offered as part of the estate of David Teiger, a Museum of Modern Art trustee who died in 2014. The collection's proceeds will benefit the Teiger Foundation for the Support of Contemporary Art.
The auction record for a living male artist is $58.4 million for a Jeff Koons sculpture.