Saudis Halt Travel, Shut Schools; Iran Virus Cases Top 7,000
Saudi Arabia suspended travel to nine countries and closed schools indefinitely in an unprecedented move to curb the spread of the coronavirus. There are more than 7,000 confirmed cases in Iran.
Saudi halted destinations:
United Arab Emirates
Kuwait
Bahrain
Egypt
Lebanon
Syria
Iraq
Italy
South Korea
Saudi Arabia will impose a fine of as much as 500,000 riyals ($133,000) on anyone who doesn't disclose correct medical information at border crossings. Oman is the only Gulf country the kingdom operates flights to and from.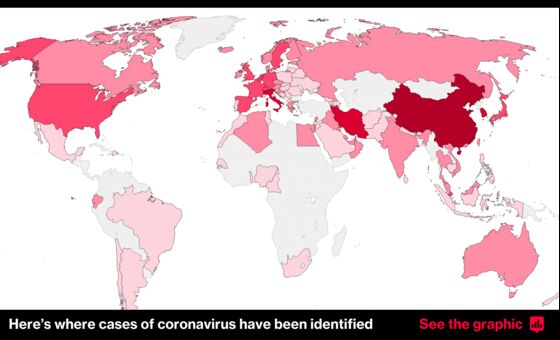 Emirates, which gets 60% of its Middle East revenue from Saudi Arabia, halted flights to the country until March 11. The world's largest long-haul carrier flies 84 times a week to Saudi Arabia.
The kingdom was Dubai's second-biggest source of tourists last year, with more than 1.5 million visitors.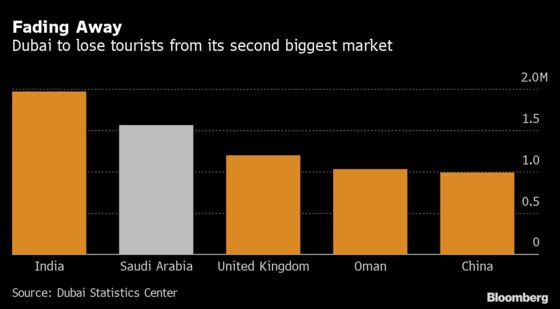 Saudi Arabia also put Al Qatif, the city in the kingdom at the center of the virus, under lock-down. The country also stopped serving shisha.
Qatar is also banning the entry of those coming from several countries, including China, India and Iran, according to a tweet from Qatar News Agency.
In Egypt, a German man died of the virus, making it the first death on the African continent linked to Covid-19.
Iran's Judiciary Chief Ebrahim Raeisi said around 70,000 prisoners have been granted leave in the wake of the virus outbreak, according to Tasneem.
Qatar called on its citizens and residents to avoid all but essential travel and will shut schools from Tuesday.
Guests at Luxor hotels in Egypt won't be allowed to leave until they undergo a medical exam, Al Arabiya reported.
Mideast, North Africa Breakdown:
Iran: 7,161 cases, including 237 deaths
Bahrain: 109
Kuwait: 65
Iraq: 61, including 6 deaths
Egypt: 55, including 1 death
U.A.E.: 59
Israel: 39
Lebanon: 32
Algeria: 20
Palestine: 19
Oman: 16
Saudi Arabia: 15
Qatar: 15
Morocco: 2
Tunisia: 2
Jordan: 1
Mapping the Coronavirus Outbreak Across the World
Click VRUS on the terminal for news and data on the coronavirus and here for maps and charts. For analysis of the impact from Bloomberg Economics, click here.