Santander CEO Defends Banker Salaries Amid Government Criticism
(Bloomberg) -- Banco Santander SA's second-in-command defended the salaries earned by top bankers amid a barrage of criticism from Spanish government officials angered by lenders' plans to make sweeping job cuts.
"The banking sector's remuneration programs are among the most regulated that I know of," Santander Chief Executive Officer Jose Antonio Alvarez said Wednesday, after the lender reported its highest adjusted quarterly profit in a decade.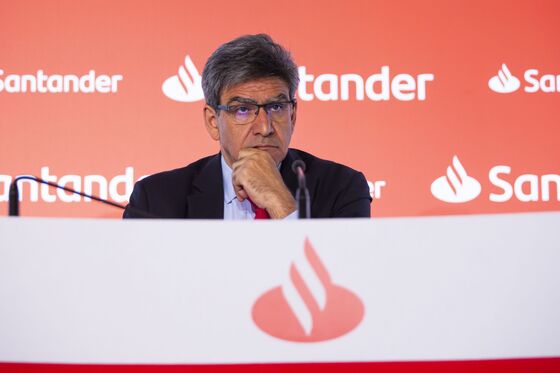 Strict European regulations on pay discourage risk-taking and put the region's lenders at a disadvantage to rivals in other parts of the world when it comes to hiring banking talent, Alvarez said.
Economy Minister Nadia Calvino said last week that the high salaries and bonuses paid to bankers were "unacceptable," adding that she'd shared her concerns with lenders and also the Bank of Spain. Labor Minister Yolanda Diaz also urged banks to reconsider their plans for job cuts.
Read More: Spanish Banks Must Reconsider Job Cut Plans, Deputy PM Says
They spoke out Spain's three largest lenders pursue plans for steep staffing reductions as they absorb the impact of the pandemic and adjust to the changing habits of clients doing more of their banking online.
Banco Bilbao Vizcaya Argentaria SA is seeking to cut about 3,800 jobs, while CaixaBank SA negotiates a reduction of about 7,800 positions. Santander reached an agreement late last year on cutting more than 3,500 jobs.