Sandy and Joan Weill Give $106 Million to Fund Neuroscience Hub
(Bloomberg) -- Sandy and Joan Weill are keeping up the pace of their charitable giving.
On Tuesday, the couple announced a $106 million gift to start the Weill Neurohub at the University of California at Berkeley, University of California at San Francisco and the University of Washington. The research network aims to encourage collaboration between neuroscientists and researchers in disciplines such as engineering and computer science to quicken the development of therapies for brain and nervous system diseases.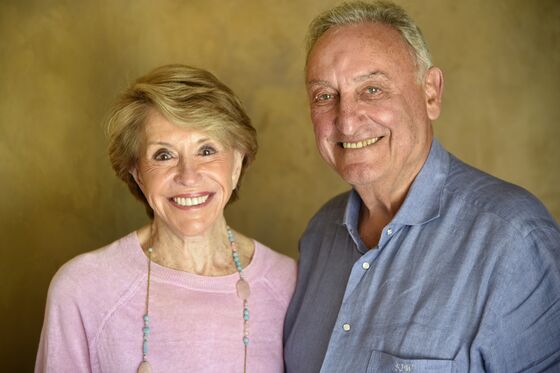 The donation brings the amount the Weill Family Foundation has given to neuroscience to more than $300 million. In 2016, the couple gave $185 million to UCSF to set up an institute for neuroscience research. The cause is close to Sandy Weill's heart.
"My mother had Alzheimer's," he said in an interview. "It's really a horrible disease to watch progress and then my father died from depression."
Weill, 86, helped engineer the 1998 merger of insurer Travelers Group Inc. and Citicorp, ushering in the era of U.S. banking conglomerates. When he retired in 2006, he said he would focus on charitable giving. The couple have signed the Giving Pledge, established by Warren Buffett and Bill and Melinda Gates, in which the wealthy agree to donate the majority of their fortunes to charity.
Weill calculates he has since committed $1.25 billion to various charities, including $250 million to the medical school at Cornell University in 2007. Last month, Carnegie Hall announced a $14.6 million gift from the pair, which brought their donations to the concert venue above $100 million.
Such philanthropic gestures are under more scrutiny than ever. Inequality has become an explosive political issue with richest 0.1% of Americans controlling more wealth than at any time since 1929. U.S. senators Elizabeth Warren and Bernie Sanders have proposed wealth taxes and almost all of their fellow presidential candidates say higher taxes on the wealthy are a priority.
Innovators and entrepreneurs should be celebrated, Weill said.
"Our government is well-served by intelligent philanthropists that are putting some of the brains that helped them make money in the private sector to really work in conjunction with the public sector to make things better," he said. "Partnership is the real word."