Russian Firm Denies Dodging U.S. Subpoena on 'Putin's Chef' Ties
(Bloomberg) -- The Russian company charged in the U.S. with bankrolling a troll farm to influence the 2016 presidential election denied dragging its feet in responding to subpoenas from prosecutors ahead of an April trial.
A lawyer for Concord Management and Consulting LLC -- controlled by a close ally of Russian President Vladimir Putin -- said in a Washington court filing on Friday that the U.S. made a "cheap shot" this week by asking a judge to consider holding it in contempt over the alleged delay.
Prosecutors claim Concord hasn't fully responded to requests for documents including emails, calendar entries and payment records. The U.S. is looking for links between Concord and the St. Petersburg-based Internet Research Agency, a troll farm that Special Counsel Robert Mueller claims created fake social media posts to influence U.S. voters in favor of Donald Trump.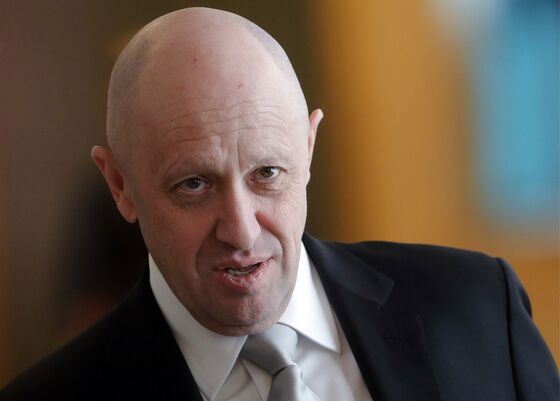 "Throughout this process, Concord complied with every court deadline and there was no violation of any court order," Eric Dubelier, Concord's lawyer with Reed Smith LLP in Washington, said in the filing. He said the U.S. didn't issue the subpoenas until December and had to narrow them at the judge's request.
U.S. District Judge Dabney Friedrich set a hearing on the dispute for March 2.
Concord is one of three Russian businesses and 13 individuals charged in Mueller's 22-month probe in Russian meddling in the U.S. election. The company, the only Russian party to answer the charges, pleaded not guilty in May 2018. It's run by Yevgeny Prigozhin, a restaurateur nicknamed "Putin's chef" because he catered the Russian president's functions.
The Justice Department didn't immediately respond to a request for comment.