Russian Billionaire Says Finnish Court Dodged Sanctions Issue
Russian billionaire Boris Rotenberg says a Finnish court's decision to block his access to Nordic banks failed to address the fundamental legal question to which he'd sought an answer.
Rotenberg, an associate of President Vladimir Putin, is on the U.S. sanctions list. But because of his status as a dual citizen of Finland and Russia, the oligarch says banks based in Europe should be free to handle his transactions. The four Nordic banks he tried to use disagreed, so he sued them. This week, the Helsinki District Court ruled in their favor.
But the court failed to make clear whether sanctions levied by the U.S. are legally binding in Finland, and on what grounds, according to Michael Saarikoski, Rotenberg's lawyer. He says the billionaire is now "seriously considering" appealing the court's landmark decision.
Key Takeaways

The court decided that Svenska Handelsbanken AB isn't obligated to accept cross-border deposits that Rotenberg attempted to make into his account at the bank. It also ruled that Nordea Bank Abp, OP Group and Danske Bank A/S aren't required to process Rotenberg's payments to vendors for basics including electricity bills.
The banks had argued that their access to the dollar market was at stake, if they were found to have breached U.S. sanctions. The court said that forcing the banks to transmit funds for Rotenberg would have subjected them to significant financial risk which they, by law, are prohibited from taking.
The law that the court referred to was designed to rein in banks' bets on financial markets and to counter systemic risk; it wasn't intended as a tool to block individuals from making payments, Saarikoski said.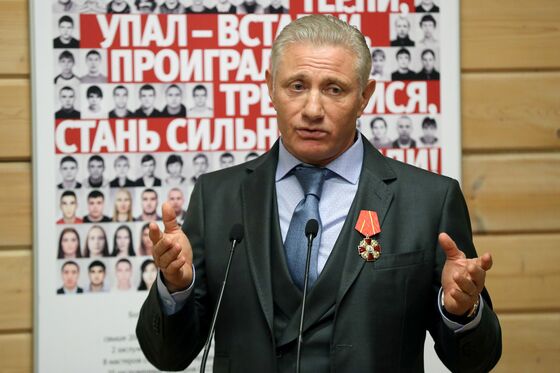 The question of whether U.S. sanctions would have been violated wasn't answered, he said. According to Saarikoski, the Office of Foreign Assets Control, which administers and enforces U.S. sanctions, told him that payments to cover basic living expenses such as those Rotenberg was seeking would probably be exempt.
In their defense against Rotenberg, the banks argued that the OFAC's decisions can't be prejudged, and that it's safest to refrain from processing the transactions altogether.
The Helsinki District Court also focused on the question of residency. Rotenberg has real estate in Finland, France and Austria, and needs to be able to pay basics like electricity and tax bills, Saarikoski said. But the court ruled that he failed to prove his legal residency in the European Economic Area. Therefore, he wasn't protected by the region's laws on access to basic banking services.
The court said Rotenberg has expressed his intention to appeal, which is a routine step to ensure a plaintiff doesn't forfeit the right to continue fighting the case. Rotenberg has until Feb. 12 to file the formal appeal, the court said.