Rogers Bets on Work-From-Home Helping Broadband Post Virus
(Bloomberg) -- Rogers Communications Inc. says the work-from-home trend is likely to continue even after the pandemic ends, providing permanent support to broadband revenue.
Consumer demand for high-bandwidth service surged during Covid-19 lockdowns as much of the Canadian workforce began working from home. Rogers expects broadband demand to stay strong even after the pandemic, as many workers continue to work remotely at least part of the time.
"We're fairly confident about the demand for our product, particularly with respect to higher speeds, going forward," Chief Executive Officer Joe Natale said during a conference call with analysts Wednesday.
The Toronto-based company reported a 2% increase in quarterly revenue compared to the previous year, beating analysts' average estimates. First-quarter results were driven by a boost in cable, even as roaming revenue dropped as virus-induced lockdowns persisted across Canada. Rogers shares rose modestly before paring gains in mid-morning trade along with the broader market. They were down 0.62% 11:10 am.
"What transpired over the past year is beyond what any of us could ever have imagined, but as vaccines roll out across the country, we do see the light at the end of the tunnel," Natale said.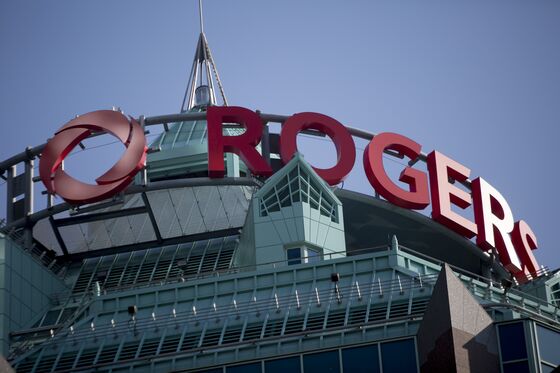 The company's media division also helped boost revenue due to increased advertising during the condensed broadcast of National Hockey League contests. Although the Toronto Blue Jays -- the local baseball team -- didn't play home games during the quarter, their eventual return will be the biggest factor driving that segment's revenue and earnings improvement going forward.
That said, Natale expects wireless margins to be "more muted" in the next few quarters as Canada's economy gradually reopens. "There are some costs as things open up that we tend to incur in terms of store costs, training and just general things as we ramp up that are more one-time in nature."