Roche CEO Blasts Faulty Coronavirus Tests While Touting Own Product
Roche Holding AG Chief Executive Officer Severin Schwan blasted competitors whose tests for potential immunity to the coronavirus have been subject to high-profile flops.
Tests for antibodies to the virus have been so unreliable that the U.K., Spain and parts of the U.S. said they won't be useful. The reason, according to Schwan, is that such tests are easy to develop, but devilishly hard to get right.
"Every kind of amateur can produce an antibody test," Schwan said on a call with reporters Wednesday. "The question is, does it really work?"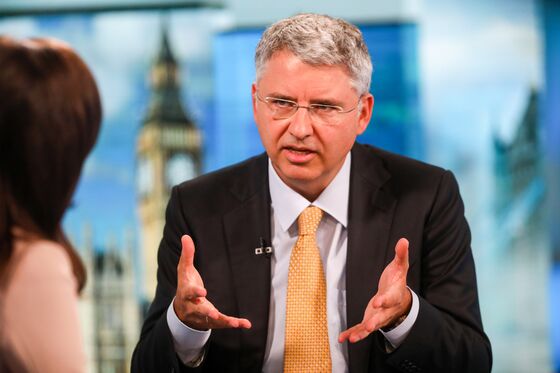 Antibody tests are at the forefront of a push to assess who has potentially built up some immunity to the new coronavirus, pinpointing which health workers can be put on the front lines and who can leave confinement.
In developing its own antibody tests, which the company plans to sell by early May, Roche looked at competitors' offerings. The Swiss company was prepared to license that technology but wasn't impressed with the reliability of any that it studied, Schwan said.
"I can tell you, it's a disaster," he said. "These tests are not worth anything. Or have very little use."
The new doubts about the efficacy of the tests were raised at the same time that the two largest U.S. laboratory testing companies, Quest Diagnostics Inc. and Laboratory Corp of America Holdings, said they plan to greatly increase their antibody screening capacity in coming days.
Quest Chief Medical Officer Jay Wohlgemuth said in an interview that Quest believes its approach will be highly accurate because the company is focusing deliberately on an immune marker called IgG that represents a more durable response to the novel coronavirus.
With antibody tests, "almost every employer and employee and citizen going back to school or to work is going to be interested," he said. "We're in a better place as an industry to be able to scale this rapidly, but at the same time, there's going to be an awful amount of demand."
Roche was one of the first to introduce a diagnostic tool within days of the virus's genome sequence being published in January. Tests that detect the presence of the virus in someone's nose or throat have confirmed infections in more than 2.5 million people around the world.
But the technology for such tests will never be able to scale up to the point where everyone in society can get assessed at regular intervals, Schwan said. He also criticized the U.K.'s approach to testing, saying the country under-invested for years in the needed infrastructure.
Antibody testing, intended to detect prior exposure to the virus rather than current infection, is easier to roll out widely. The kits generally need fewer components and fewer highly skilled lab workers. The hurdle has been developing an antibody test that's reliable. Such programs usually need years to gain regulatory approval.
For its antibody test, Roche decided to use blood drawn intravenously, rather than from a simpler finger prick, because that ensures greater reliability, according to Schwan.
Failures might sow confusion in the public and politicians, he said.
"Some of these companies, I tell you, this is ethically very questionable to go out with this stuff," he said.
In the U.S., antibody testing has become critical to efforts by states to reopen their shuttered economies.
Quest said on Tuesday that it had started doing antibody testing, and that it expected to expand capacity from about 70,000 tests a day by the end of the week to about 150,000 tests daily by early May. LabCorp, meanwhile, now says it has the ability to do more than 50,000 antibody tests a day, and expects to be able to do several hundred thousand tests a week by mid-May.
"While results from serological tests are neither the sole basis for a diagnosis nor assurance of immunity, we believe the tests will play a critical role in helping healthcare providers determine appropriate treatment for individuals suspected of having been infected with the virus," LabCorp Chief Medical Officer Brian Caveney said in a statement Wednesday.
Antibody testing can become available without undergoing U.S. Food and Drug Administration review. That's the case for tests being offered by LabCorp, the company said Wednesday. Quest said its offering is based on tests from Abbott Laboratories and PerkinElmer's Euroimmun, which it had independently validated. Quest said PerkinElmer is submitting for FDA authorization and that Abbott also intends to do so.
The Abbott and PerkinElmer offerings were among about a dozen lab-based tests that Quest evaluated, and the company is awaiting FDA review of several other potential options, Wohlgemuth said.