Scary Amazon, Haughty Houses and Brain Gains
(Bloomberg Opinion) -- My morning train reads:
Be sure to check out our Masters in Business interview with Robert Arnott, founder and chairman of Research Affiliates and widely credited as the inventor of smart beta investing. RAFI, a subadviser to Pimco, specializes in innovative asset allocation and alternative indexation products.
Visualizing Major Tech Acquisitions (1991-2018)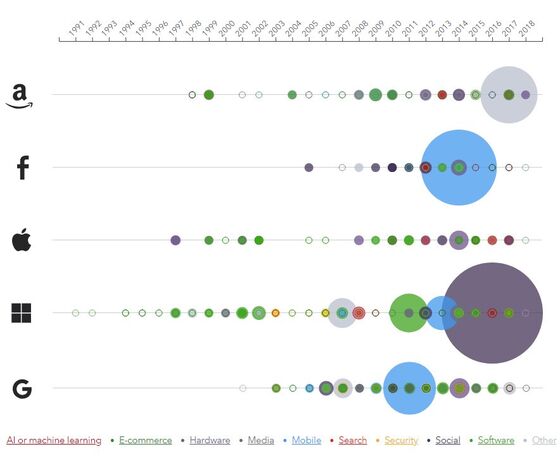 This column does not necessarily reflect the opinion of the editorial board or Bloomberg LP and its owners.
Barry Ritholtz is a Bloomberg Opinion columnist. He founded Ritholtz Wealth Management and was chief executive and director of equity research at FusionIQ, a quantitative research firm. He is the author of "Bailout Nation."