Lost Decades and Legacies
(Bloomberg Opinion) -- The anniversary of the Lehman collapse is upon us — you can see my column on what we haven't learned from it here and lots of other remembrances here. Oh, and our end-of-week morning train reads:
Be sure to check out our Masters in Business interview this weekend with David Nadig, managing director of ETF.com. Previously, he was director of ETFs at FactSet Research Systems. Nadig helped design some of the first ETFs at BGI, and as co-founder of Cerulli Associates, he conducted some of the earliest research on fee-only financial advisers and the rise of indexing.
We're Living in What May Be the Most Boring Bull Market Ever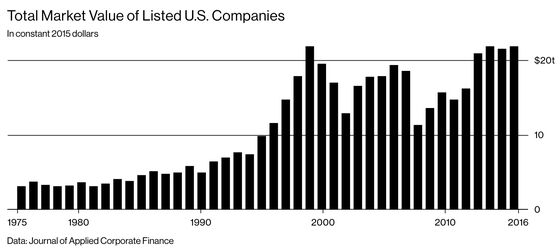 What were you up to #WhenLehmanCollapsed? Bloomberg Opinion would like you to share your story on Twitter. By using this hashtag, you will be giving an up-close and personal picture of what occurred 10 years ago at the beginning of the financial crisis. The campaign will run until Sept. 15, and a selection of tweets will be re-tweeted and featured on Bloomberg's social media accounts.
This column does not necessarily reflect the opinion of the editorial board or Bloomberg LP and its owners.
Barry Ritholtz is a Bloomberg Opinion columnist. He founded Ritholtz Wealth Management and was chief executive and director of equity research at FusionIQ, a quantitative research firm. He is the author of "Bailout Nation."