Risky TV Moment When Democrats Question Ford, Republicans Don't
(Bloomberg) -- The Brett Kavanaugh Supreme Court nomination just became even more of a wild card in its effect on the midterm elections.
Senate Judiciary Committee Chairman Chuck Grassley hired Rachel Mitchell, a career prosecutor of sex crimes, to question Kavanaugh and Christine Blasey Ford, who has accused Kavanaugh of sexual assault when they were in high school. The two are scheduled to testify on Thursday.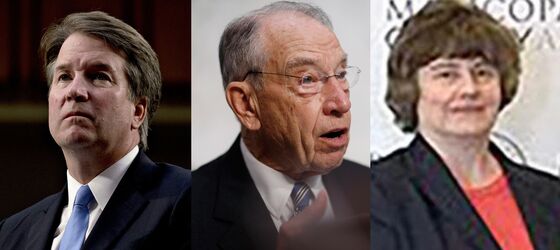 Mitchell will represent Republican senators, and may end up asking the majority of their questions, though they have the option of addressing the witnesses. The Democratic judiciary members plan to ask their own questions.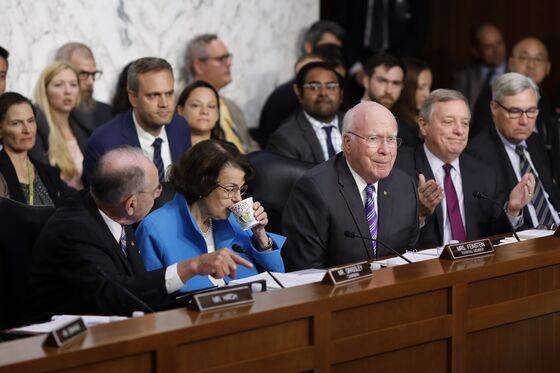 While the hiring of Mitchell may keep the GOP members from any perception of badgering an alleged victim of a sex crime, there is a downside. The Democratic senators could appear to television viewers as more sympathetic to Ford, an important image to many women voters.
And there are likely to be millions of viewers, many of whom are voters. In 1991, more than 20 million homes watched Anita Hill's testimony before a Senate panel that Clarence Thomas had sexually harassed her. Some 40 million people tuned in to see former Marine Corps Lieutenant Colonel Oliver North testify before Congress during the 1987 Iran-Contra hearings.