Riksbank Says It's Ready to 'Scale Up' Virus Crisis Measures
Sweden's central bank says it's prepared to step up its crisis response if needed, and defended its right to "fully utilize" its balance sheet.
Governor Stefan Ingves said the bank "can scale up our measures if developments turn out to be worse than expected," according to minutes of the latest policy meeting. "In order to be able to act and make the best of a bad situation, it is very important that the Riksbank, in addition to setting the repo rate, is able to fully utilize its balance sheet."
Read More: Floden Says Riksbank Can Easily Expand Scope of Asset Purchases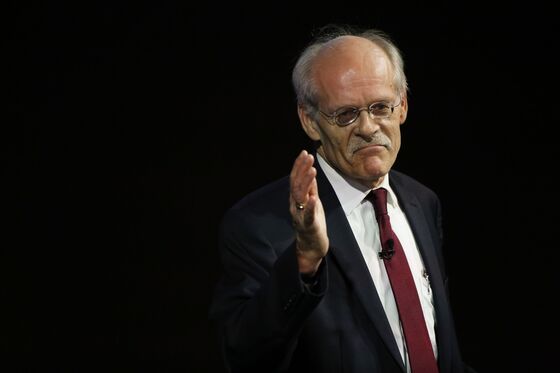 At its meeting in the final week of April, the Riksbank kept its main rate at zero, as expected. Sweden's central bank ended half a decade of negative rates at the end of last year and has since made clear it wants to use bond purchases and bank loans rather than rate cuts to fight the current crisis.
The Riksbank's balance sheet could swell to roughly half Sweden's GDP as it works its way through the country's debt markets. But its quantitative easing goals have since strayed into uncharted territory, and parliament's top legal expert on the matter says the bank can't buy the corporate bonds it wants to.
The Riksbank is now defending its right to expand quantitative easing as parliament debates the broader program of bond purchases. Deputy Governor Martin Floden said it would be more appropriate to buy corporate bonds, or increase purchases of mortgage bonds, than it would be to cut rates.
"The minutes highlight that all board members stress that a rate cut currently is not appropriate," SEB's chief strategist, Olle Holmgren, said. "Most board members, however, keep the door open for a rate cut at a later point in time."
Ingves said it's clear that much of the heavy lifting in the current crisis needs to come from fiscal policy. Sweden's Social Democrat-led government has so far pledged about 3.7% of GDP in crisis spending.