Riksbank's Skingsley Is 'Comfortable' With Rate Outlook
(Bloomberg) -- Riksbank Deputy Governor Cecilia Skingsley said she was "comfortable" with the bank's outlook for tightening later this year even as she acknowledged that risks are skewed to the downside.
The main driver of policy will be the bank's inflation outlook and there's no surprise in the "softer" data seen in Europe and the U.S., she said in a Bloomberg Television interview in Davos, Switzerland.
"What happens in the other economies is, of course, of great importance for an open trade-exposed economy such as the Swedish one," she said. "But at the end of the day it's the inflation outlook for the Swedish economy that matters for how we assess our policy going forward."
The Riksbank in December raised rates for the first time in seven years, increasing its benchmark to minus 0.25 percent, and flagging another increase later this year. But global and domestic growth is slowing, with a report on Friday showing Swedish retail sales plunging the most this decade in December.
Read more: Retail sales plunge
The bank has said it will take a cautious approach.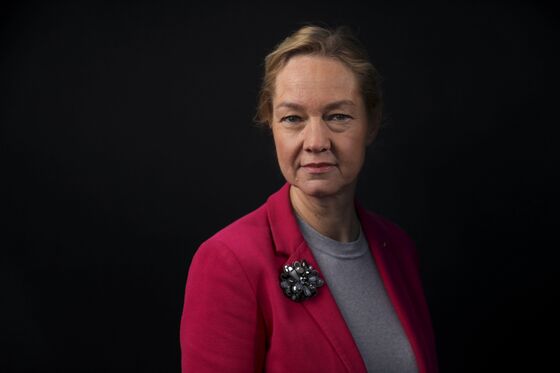 "We have a main scenario how we think the economy will play out in terms of where we are in the business cycle," Skingsley said. "And then we have a number of risk factors. The risks are on the downside rather than upside."