Revlon Wins Approval for Debt Deal Facing Some Investor Pushback
(Bloomberg) -- Revlon Inc. lined up enough support from lenders for a $1.8 billion overhaul of its debt, despite resistance from a group of its creditors, according to people with knowledge of the situation.
The makeup company got the majority votes from lenders needed to approve the debt refinancing as of the deadline Friday, the people said, asking not to be identified discussing a private matter. The votes, which were tallied including a new revolver, were enough to amend current loan documents and set the company's deal on the path to completion.
A representative for New York-based Revlon declined to comment.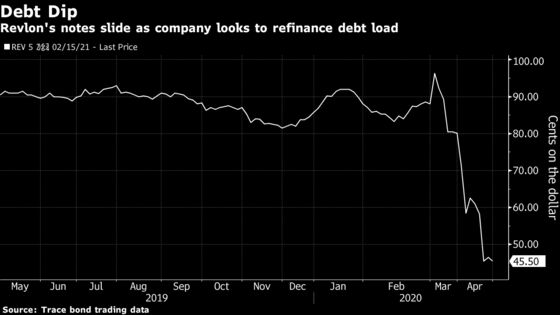 The refinancing plan is the latest by Revlon to ease its debt load and buy time to focus on a business turnaround. Discussions were complicated by some lenders who still oppose the $1.8 billion debt package.
A group of lenders opposing the company's refinancing plan claims the company violated the terms of its debt agreements last year in a transaction that could complicate its efforts to rework borrowings, Bloomberg reported. They sent a notice of default to Citigroup Inc. as administrative agent, which was signed by lenders representing roughly 40% of the loan amount.
Revlon contends a default didn't take place because the asset transfer was allowed under the debt documents with respect to the intellectual property of its American Crew brand.
The company got some financial breathing room last week after it closed and drew on a new, $65 million revolving credit facility provided by supporting lenders. That revolver was included in the total holdings amount the company was calculating for the vote to get the amendment to pass and the deal to be approved, the people said.
Revlon, controlled by Ron Perelman's MacAndrews & Forbes Inc., has struggled to remain relevant and stem falling sales amid competition from Estee Lauder Cos. and a host of smaller companies that have used social media to lure away customers. Revlon has more than 15 brands, including Elizabeth Arden and Elizabeth Taylor, which it markets in more than 150 countries.