Valadao Concedes to Cox in California House Race
(Bloomberg) -- Democrat T.J. Cox defeated incumbent Republican David Valadao in California's 21st Congressional District as Valadao conceded the race. The Associated Press had declared Valadao the winner in the Central Valley district, though votes counted since the Nov. 6 election put Cox ahead.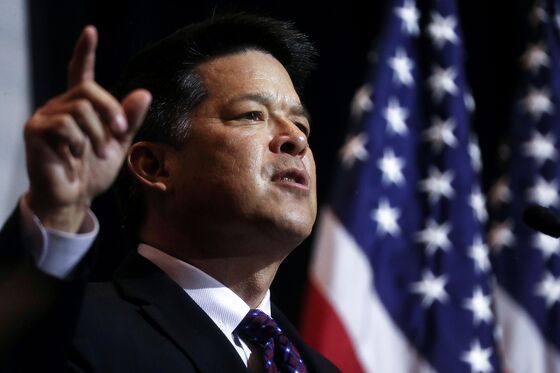 By defeating three-term Valadao, Cox joins a cohort of Democrats who seized GOP-held House seats in California. Cox is an engineer and local business owner who attacked Valadao on his nearly 100% record of supporting President Trump's agenda.
The Cox win brings to 40 the number of seats Democrats have flipped in the House.