New Jersey Democrat Mulls Switch to Be a Republican: NYT
(Bloomberg) -- U.S. Representative Jeff Van Drew, a New Jersey Democrat who opposed opening an impeachment inquiry, may abandon his party as soon as next week to join the Republicans, the New York Times reported.
Van Drew has talked with top advisers to Donald Trump about securing the president's support for the switch to the GOP, which may help him avert a primary challenge next year, the Times reported, citing two Democrats and a Republican.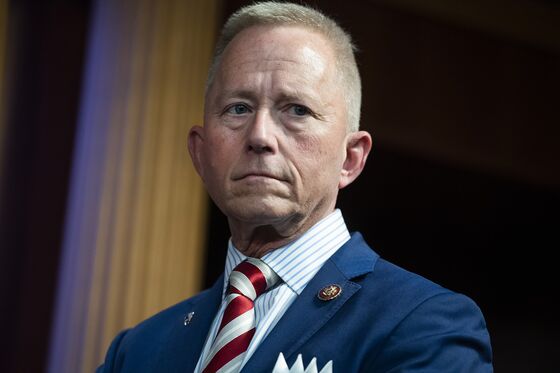 Trump on Friday personally urged Van Drew to switch parties, the Washington Post reported, citing a administration official. MacKenzie Lucas, a Van Drew spokeswoman, had no immediate comment, the Post said.
Drew has said he's a "no" on impeachment, but predicted that only a few others will join him. "I wouldn't expect a huge number," added Van Drew, who supported censuring Trump instead.
Conversations between Van Drew and senior Trump advisers intensified, according to a Republican familiar with the discussions, with the freshman lawmaker saying he is nervous about losing his seat, either in a Democratic primary or the general election, the Times said.
Trump, in a pair of tweets shortly after midnight, welcomed the possible defection from what he often derides as "do-nothing Democrats" to the Republican Party: "Always heard Jeff is very smart!"