Australia Small Business Failures Expected to Rise
(Bloomberg) -- Reserve Bank of Australia Assistant Governor Christopher Kent said monetary policy shouldn't try to control asset prices, and regulators have alternative mechanisms to deal with deteriorating lending standards if needed.
Responding to a question after a speech Wednesday on whether stimulus might be pulled back quicker if asset prices over-inflate, Kent said rising prices are an important part of policy transmission, but the Council of Financial Regulators is closely monitoring the issue.
If prices rise "on the back of deteriorating lending standards and a rise in financial risk, that would be of concern to the council," Kent said. "We're not at that point currently, but those responses would not be first and foremost from monetary policy. In fact, I think there are a lot of other avenues that they would pursue."
Property Down Under is surging and Sydney house prices hit a record this month, fueled by a combination of record-low interest rates and rising confidence. Kent reiterated that the central bank is focused on driving down unemployment and lifting wages to stimulate inflation.
"The cash rate target for the bank is a really critical instrument and we've said that that will not be increased until inflation is sustainably in that 2-3% range," said Kent, who oversees financial markets. "So that says nothing about asset prices."
In his speech, focused on small-business lending, Kent said he expects a rise in business failures as the government withdraws Covid-19 support, even as the broader sector managed the pandemic reasonably well.
The share of small- and medium-sized firms that deferred loan payments peaked at 13% in June last year, he said, adding it is now down to around 1%.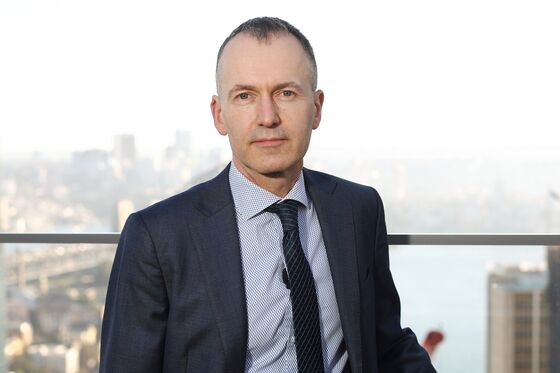 "Nevertheless, business failures are expected to rise as some of the pandemic support measures are phased out," Kent said in the address to the Australian Finance Industry Association. Small businesses are reluctant to take out new loans, he said, adding "some of this reflects an economic outlook that, while improved, is still very uncertain."
The RBA and government implemented a range of measures to assist small businesses, which bore the brunt of the pandemic's impact as cafes, restaurants and the arts and recreation sectors were forced closed. Kent said the government's JobKeeper wage subsidy, programs to help boost cash flow and tax breaks for investment cut costs for businesses and "supported aggregate demand" more broadly.
By late last year "non-financial companies had built up cash buffers that could cover nearly 6 months' worth of expenses, an increase of around 30% compared with before the pandemic," Kent said. "Unincorporated businesses had increased their cash buffers by 20% to a little over 2 months' worth."
JobKeeper is due to expire toward the end of this month.