Ramaphosa Draws a Crowd in New York But Trump Looms Over His Talk
(Bloomberg) -- South Africa President Cyril Ramaphosa yesterday packed a small auditorium at the Council on Foreign Relations's Upper East Side headquarters, where he championed free trade, multilateralism and his country's resilience.
Ramaphosa is attending this week's United Nations General Assembly, where U.S. President Donald Trump is set to deliver a speech that lays out his "America First" world view. Trump's presence was felt during Ramaphosa's hour-long talk with Evercore Inc. Senior Chairman Roger Altman, a senior Treasury official in the Carter and Clinton administrations.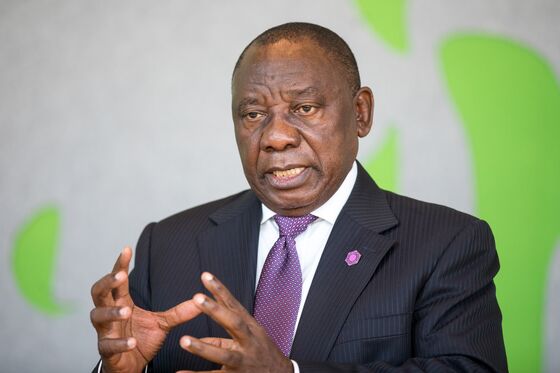 Altman asked about South Africa's land reform effort, noting that Trump last month asked the State Department to "closely study the South Africa land and farm seizures and expropriations." Ramaphosa staunchly defended his plan, saying it's "an internal issue" and the South African government would be fair to all its citizens.
"If Mr. Trump was here, I would tell him, 'Mr. Trump, we are going to solve this problem in the typical South African way,"' Ramaphosa said. "He is not a member of the council," countered Altman, drawing laughter from the audience.