Rahm's Win Brings Big Payday After Covid Cost Him $1.7 Million
(Bloomberg) -- Golfer Jon Rahm's clutch putting on the final two holes of the U.S. Open at Torrey Pines resulted in a huge payday just weeks after a positive Covid-19 test likely cost him $1.7 million.
The win marked his first major victory, making him the first Spaniard to win the U.S. Open, and resulted in a $2.25 million payout. Even sweeter, the victory came just two weeks after the 26-year-old was forced to withdraw from the Memorial Tournament in Dublin, Ohio, after he contracted Covid.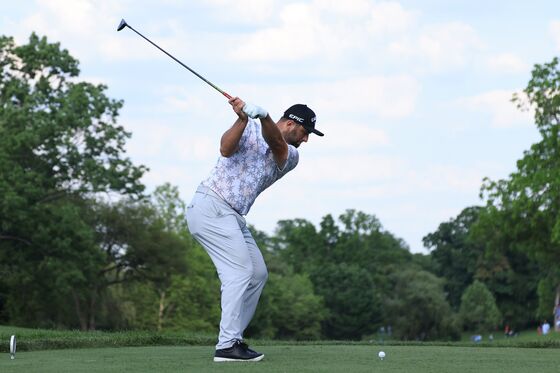 "I'm a big believer in karma, and after what happened a couple weeks ago, I stayed really positive knowing good things were coming," Rahm said after his win.
Earlier this month, Rahm had to pull out of the Memorial after building a six-shot lead when he tested positive for the virus that has killed more than 3.8 million people worldwide. That positive result cost him a near-certain prize of roughly $1.7 million, as his 18-under-par score through three rounds was five strokes better than the eventual winner.
At Torrey Pines, outside San Diego, a pair of clutch putts on the final two holes Sunday vaulted Rahm past Louis Oosthuizen for sole possession of the lead.
Rahm went on to win by a single stroke, meaning each of those birdie putts not only netted him his first major win but an additional $900,000. Oosthuizen, who finished the tournament at five under par, took home $1.35 million.