German Bank of Qatar's Al-Thani Family Working on Takeovers
(Bloomberg) -- The German bank of Qatar's Al-Thani family plans to double its assets under management over the next five years. Its strategy: acquisitions and hirings.
Merck Finck Privatbankiers AG is conducting "concrete" talks on acquisitions, Chief Executive Officer Matthias Schellenberg said in an interview. "With some takeover targets, we are already beyond the screening stage. You should expect to hear more from us in the coming months," said Schellenberg, who has led the lender for two years and previously served on the board of UBS Group AG's German business.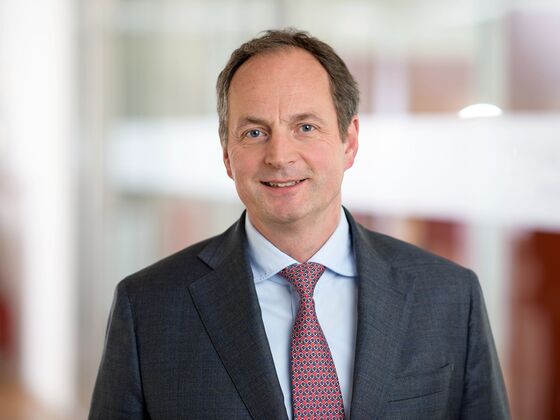 Schellenberg declined to name any targets. Acquisitions would have to fit in with the strategy of the bank, which primarily serves private customers with assets starting at 1 million euros ($1.2 million), he said.
The company is a subsidiary of Luxembourg-based banking group KBL European Private Bankers SA, which in turn is controlled by Precision Capital, the investment vehicle of the Al-Thani ruling family of Qatar. "We presented our acquisition plans to our owners and have their full backing," said Schellenberg.
In addition, Merck Finck has signed contracts for 20 new advisers this year, according to the CEO. Some of these hirings are supposed to fill gaps after some bankers left the lender. "But the 20 is well above the number of people we have to replace," he said. Just over a year ago, Daniel Kerbach joined the bank as chief investment officer. Before that, he was deputy CIO at Julius Baer Group Ltd. in Zurich.
Merck Finck is not the only lender expanding in private banking in Germany.
Several lenders have announced staff additions in the last two weeks, despite profit margins being low. According to a November study by consulting firm ZEB, 14 private banking institutions surveyed weren't able to translate a strong increase in assets under management between 2013 and 2017 into growing earnings.
Merck Finck was founded in 1870 and is based in Munich. With around 300 employees, including 100 advisers, it manages about 10 billion euros in client money.
For 2017, after several difficult years, the bank reported an operating profit of around 3 million euros. The lender is still working on its numbers for 2018. According to Schellenberg, the bank saw "substantial net inflows" and there was a high level of investments in information technology last year.
Original Story:
Privatbank Merck Finck führt 'konkrete' Gespräche über Zukäufe
Reporter on the original story: Stephan Kahl in Frankfurt at skahl@bloomberg.net
Editors responsible for the original story: Erhard Krasny at ekrasny@bloomberg.net, Andrew Blackman, Stephan Kahl