Putin's Plan to Double Russian Growth Is Likely to Fall Short
(Bloomberg) -- Go inside the global economy with Stephanie Flanders in her new podcast, Stephanomics. Subscribe via Pocket Cast or iTunes.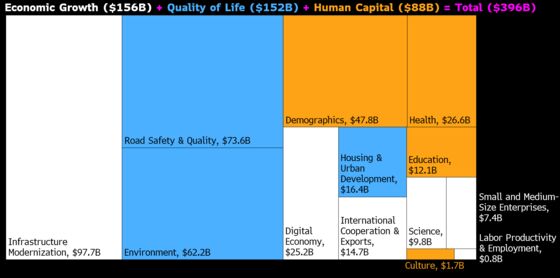 By the time his term ends in 2024, President Vladimir Putin wants Russia's economy to be growing sustainably by 4% a year, twice the average pace of 2017-18. At the center of his development agenda are 13 National Projects, which the government estimates will cost about $396 billion. The numbers sound big, but annual GDP growth is likely to remain stuck around 2% without greater spending and deeper reform, Bloomberg Economics' research suggests.