Prudential CEO Seeks to Boost Investment in China Joint Venture
(Bloomberg) -- Prudential Plc is keen to increase investment in its joint venture with Citic Group in China to capitalize on opportunities in the market, the U.K. insurer's chief executive officer said. 
"We've been very open that we'd like to invest more in our China JV with Citic," CEO Mike Wells said Wednesday in a television interview on the sidelines of the Bloomberg New Economy Forum in Singapore. 
Prudential is increasing its focus in Asia, particularly mainland China and Hong Kong, having spun off operations in the U.K. and U.S. The London-based firm operates its venture with Chinese financial conglomerate Citic to offer insurance and wealth management services to the nation's emerging middle class and aging clients.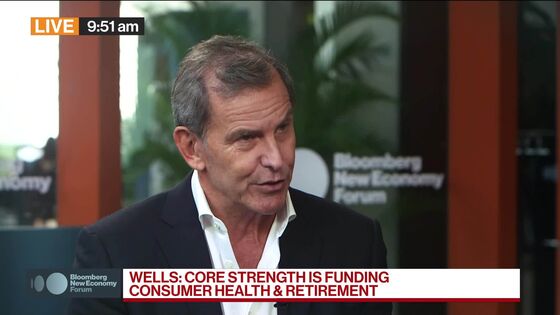 "It's one of the most successful and fastest-growing life companies in China," Wells said. "We're very excited about that and I'd love to own more of it and they know that."
Read Bloomberg Intelligence analysis on Prudential's Asia expansion
Wells sees opportunities in the retirement business in China, given that 300 million people will be 65 or over by 2025, he said. "This private pension pillar is critical for the government to get right and that's our sweet spot." 
Still, Wells signaled that large acquisitions are off the agenda for now. The company has invested about $6 billion in Asia in the past eight years, both organically and through acquisitions mostly on the distribution side, he said. "There's really not anything big on the horizon that we see."
The New Economy Forum is being organized by Bloomberg Media Group, a division of Bloomberg LP, the parent company of Bloomberg News.