Prosecutors Assailed by Netanyahu Get Added Security, TV Says
(Bloomberg) -- Israeli police have installed security cameras outside the homes of two prosecutors involved in the draft indictment against Prime Minister Benjamin Netanyahu, Channel 13 TV reported.
Security technology will also be installed inside the homes of State Attorney Shai Nitzan and lead prosecutor Liat Ben-Ari, the Maariv newspaper said on Monday, without citing anyone. Maariv said the action is being taken preemptively, and not in response to explicit threats or intelligence reports of impending danger.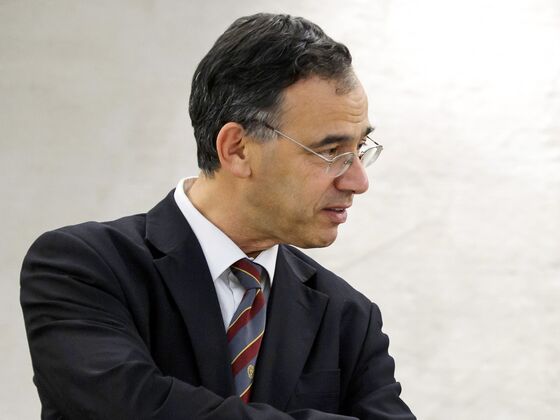 Netanyahu was notified on Thursday that Attorney General Avihai Mandelblit plans to indict him for bribery in one case and for fraud and breach of trust in two others. Following the decision, Netanyahu went on TV to defend himself, and in the course of his statement singled out Nitzan and Ben-Ari, saying they were politically motivated.
The Justice Ministry has dismissed Netanyahu's claims as baseless.
Netanyahu also alleged that Mandelblit caved in to "inhuman pressure" from the media and leftists to recommend charges. Two bodyguards were assigned to the attorney general after his father's grave was desecrated last year, Maariv said.