Colombia Prison Riots Over Virus Leave at Least 25 Dead
(Bloomberg) -- Coordinated riots across Colombia's prison system on Saturday evening left 23 inmates dead at one Bogota jail and two in a maximum security facility 100 miles north-east of the capital.
Inmates started fires and protested violently against overcrowded and unsanitary conditions which leaves them vulnerable to the coronavirus pandemic.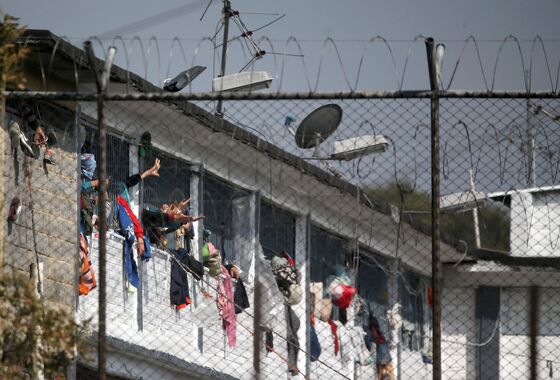 No inmates escaped during the disturbances, which left seven guards injured at Bogota's El Modelo jail, and two in critical condition, Justice Minister Margarita Cabello said on Sunday. Eighty-three inmates were hurt, she said.
"There was a criminal plan to escape that was stopped," Cabello said in a video message on Sunday. There aren't any cases of the virus in the nation's jails, she said.
Colombia Puts Entire Population on Three-Week Lockdown
Videos from social media posted by Semana Magazine appeared to show mass disturbances and fires started by prisoners.
"The overcrowding has reached point where it's unsustainable because it's combined with the crisis of the pandemic," said Ivan Cepeda, an opposition senator, in reply to written questions. "People who are sharing cells with another seven or eight people, and hundreds of people are in corridors on top of each other."
Colombia has more than 231 confirmed cases of the virus, and on Sunday reported its second death from the illness. The country is enforcing a nationwide lockdown for nearly three weeks from March 24, and has also closed its borders to try to curb its spread.