Poland Risks Inflation 'Catastrophe,' Ex-Central Bank Boss Warns
(Bloomberg) -- A former head of Poland's central bank slammed what he called "economic illiteracy" over the country's handling of inflation after it hit a two-decade high.
"Wages growing faster than prices herald even faster inflation in the near future," Marek Belka, whose term as governor ended in 2016, said Wednesday in a radio interview. "The government appears to be pleased with the launch of a wage-price spiral. This leads to a catastrophe."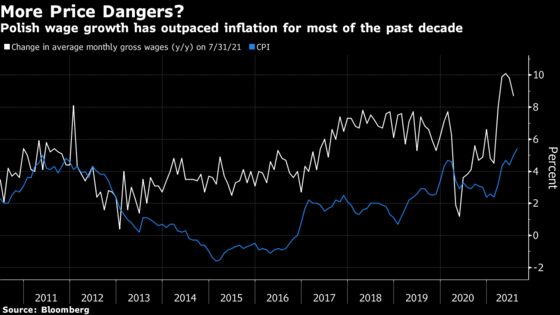 Belka's remarks are a response to comments by his successor, Adam Glapinski, and Prime Minister Mateusz Morawiecki that salary increases outpacing inflation should put Poles at ease.
Belka, currently a member of the European Parliament, is a vocal critic of the government and the central bank's leadership.