Platt's BlueCrest Posts Another Blockbuster Year With 50% Gain
(Bloomberg) -- Billionaire Michael Platt, who earlier this week made headlines touting his wealth on video, really does have something to brag about.
The money manager saw his BlueCrest Capital Management gain 50% this year, according to a person familiar with the matter. BlueCrest's returns are net of expenses.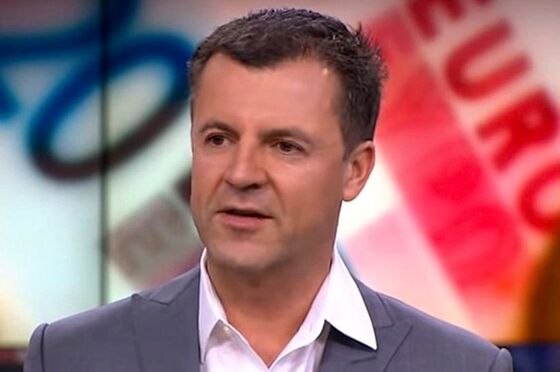 It's yet another year of outsize gains for Platt. Since he only manages money for himself and his employees, BlueCrest is free to take bigger risks and use more leverage. Last year, the fund posted gains of 25%, making Platt the highest-earning fund manager in the U.K. and the fifth-highest in the world, according to the Bloomberg Billionaires Index.
A representative for the firm declined to comment. The Financial Times reported the return earlier Friday.
BlueCrest made 54% in 2017 and almost 50% the year prior. He's worth about $4 billion, according to Bloomberg estimates. Since the end of 2015, hedge funds have averaged annualized gains of about 3.6%.
Platt, who doesn't typically comment on his wealth, was captured doing just that in a video filmed by New York City cab driver Manny Anzalota that went viral among the Wall Street crowd this week.
In it, Platt told the driver that he's "the highest-earning person in the world of finance. In the world." The video has since been deleted, and Platt told Bloomberg it was a "spoof."
Platt's firm was once one of Europe's three largest hedge funds, overseeing more than $37 billion at its peak. BlueCrest produced more than $22 billion in trading profits for investors over the course of 15 years running client money.
In December 2015, the Jersey-based firm said it would return client money -- about $7 billion of the $8 billion it managed. The decision followed investor withdrawals after years of middling returns and concern that an internal fund run for employees could pose a conflict of interest.