Philippines Says It Can't Meet 25% of Pork Requirement This Year
(Bloomberg) -- The Philippines expects a deficit of 400,000 metric tons of pork this year or a quarter of its requirement due to the African swine fever, the Department of Agriculture said, as it pushed for more imports.
Local pork supply will likely reach 1.23 million metric tons, not enough to meet the country's requirement of about 1.62 million metric tons, the agency said in a statement Thursday.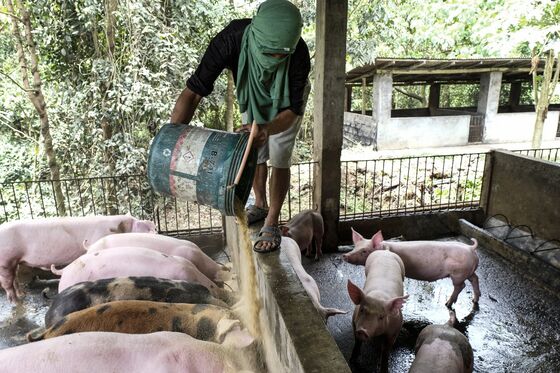 As many as 1.9 million hogs were lost due to the disease, or about 15% of the inventory last year, the department said, citing government data. Hog raisers have a higher estimate of 12.7 million, it said.
"The pork supply's severe shortage cannot be immediately responded to by local production because of the current ASF pandemic," Agriculture Secretary William Dar said. "We will need to resort to importation."