Philippines' Muslim Minority Votes for Greater Autonomy
(Bloomberg) -- The Philippines' Muslim minority overwhelmingly voted to approve a law giving them greater control over an expanded region that's expected to bring peace and economic growth to the nation's south.
Nearly 89 percent of the 1.7 million votes cast during a Jan. 21 plebiscite favored the proposal creating a bigger Muslim region called Bangsamoro with more funding, official results from the poll body showed. A developing city, Cotabato, also opted to join the region in a surprisingly close vote. More areas will vote on Feb. 6 if they want to be included.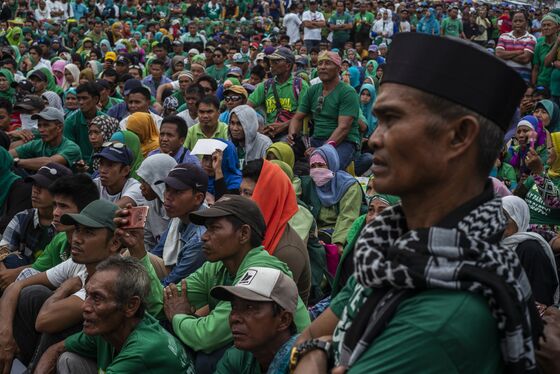 "The national government should ensure that this ratification will strengthen institutions that will bring economic growth in the newly formed region," Vice President Leni Robredo said Friday in a statement after the release of the official results.
The affirmative vote will help spur growth in the southern Mindanao island -- which has seen four decades of armed conflict -- through agriculture and tourism, Economic Planning Secretary Ernesto Pernia said. Infrastructure projects worth 22.15 billion pesos ($421 million) are lined up for the region this year, he added.
President Rodrigo Duterte, who won on a platform of developing the nation's south, said Wednesday that he was "very happy" with the plebiscite's results as it brings Mindanao "a step nearer to peace." He now has to appoint an interim government for the region composed of 80 officials, who will serve until the national elections in 2022.